Impact windows and doors have always been popular here in Southwest Florida. But their popularity seems to have grown even more over the last few years. As a result, we have done quite a few impact window and door installations in the Florida Gulf Coast recently. So we thought it would be fun to create a "spotlight" post showcasing some of our favorite window and door installs over the last year or so. We are hoping it provides some inspiration for you if you are looking for replacement windows/doors and/or hurricane protection. This post highlights some of our favorite installations of impact windows and doors through SWFL. Enjoy!
We Install Impact Windows and Doors Throughout Southwest Florida
At Eurex Shutters, we are proud to install a wide variety of custom impact windows and doors throughout Southwest Florida. Our service area includes Lehigh Acres, Bonita Springs, Cape Coral, Fort Myers / Fort Myers Beach, Sanibel / Captiva, Naples / Marco Island, Punta Gorda / Port Charlotte, Venice, Sarasota and beyond.
Below are some of our favorite recent installations.
Impact Windows Installed in Naples Florida
This a great example of how new impact windows can enhance the looks of your home. This customer's property was a single family home located in Naples FL. The homeowners contacted us looking to replace their existing windows throughout their home.
In terms of requirements the owners were looking for a product that provided:
Hurricane-rated protection
Attractive/modern appearance
Energy efficiency and insulation performance
The homeowner chose to install all new impact windows. The specific windows were white vinyl, impact windows with no window grids. Their old windows had grids, and they were looking to modernize the look of the home. Below you can see the before and after pictures.
These windows look absolutely beautiful on this lovely home in Naples!
Learn more: Impact Windows Installation – Naples FL Jan 2023
Bokeelia FL Impact Windows & Doors Installation
This lovely home in Bokeelia (Pine Island) Florida got a huge upgrade. How? We installed all new windows and doors throughout this island property. This was about six months after Hurricane Ian, and this installation was a great step to revitalizing and protecting their home.
The owners wanted a storm protection solution that offered:
Hurricane protection
Attractive appearance – enhancing the appearance of their home
Ease of use – they did not want to have to install and uninstall storm protection for every storm
The homeowners contracted with us to install a wide range of custom impact windows and doors throughout their home.
They selected custom, white vinyl impact windows and matching white impact sliding glass doors. The white frames matched their home's white trim well.
This installation turned out great, and truly made this Bokeelia island home shine while upgrading its storm protection! The client is happy with the installation, and their home looks amazing.
See all the details: Impact Windows & Doors in Bokeelia FL Install March 2023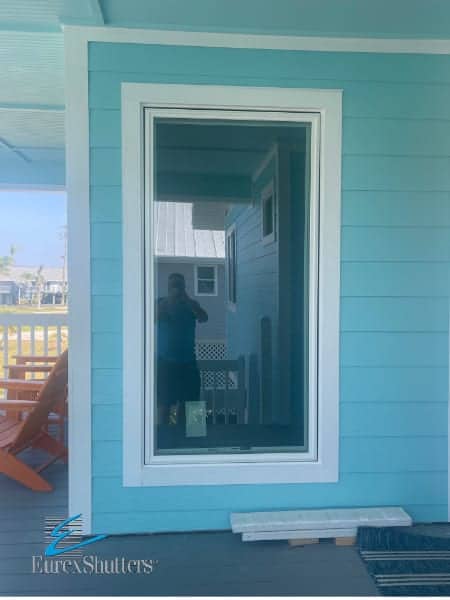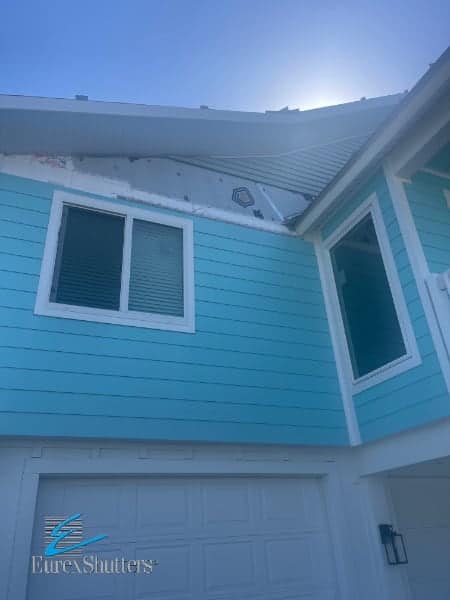 Custom Impact Windows with Custom Arch Windows in Naples FL
Here is a great example of our company's ability to create and retrofit custom impact windows to fit any size or shape opening. This home had large windows with an arch window on the top of each.
The homeowners were looking to new windows that could meet the following requirements:
Strong hurricane protection without changing the look of their home
Ease of use – they did not want to install and uninstall anything for every storm
High-level of customization as they needed to replace custom, half-round (arch) windows as well
The custom solution were white, vinyl impact windows with custom impact arch windows on top.
We absolutely love the look of this installation, and so did the homeowner. And this is the most important thing!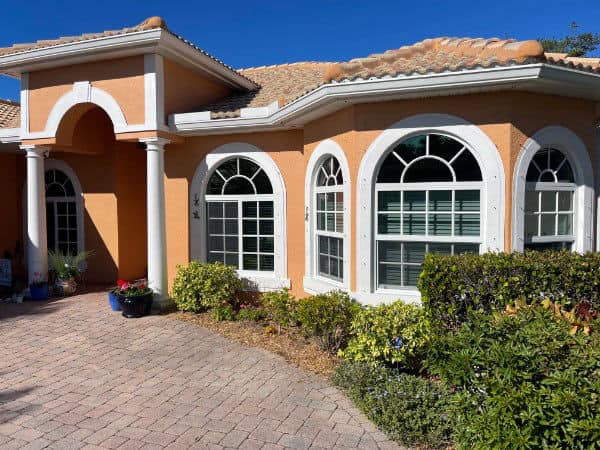 See the full installation post: Installation of Impact Windows in Naples FL 2023
Bonita Springs Custom Impact Window Shapes and Sizes
This homeowner in Bonita Springs got some seriously custom impact windows! We love this project! Why? Because it is another great example to illustrate we can create custom impact windows to fit any size or shape opening.
The homeowner contacted us as they needed to replace their old glass windows with some new impact windows. They wanted windows that increased the aesthetics of their home and provided better storm protection and insulation.
They also need a company that could create and install a very-wide variety of different window types, window shapes, and sizes.
We said we could meet the challenge! And we did!
This home now has custom impact windows installed throughout the entirety of the house. As you can see from the pictures there is a large number of completely custom windows. The shapes vary widely, from arch, to triangular to trapezoids, to skinny rectangles.
Below are some pictures showing the wide range of custom windows we installed on this home. Enjoy!
Learn more about this awesome installation: Impact Windows Install on a Home in Bonita Springs FL
A Lanai Full of Impact Glass in Fort Myers Florida
The last impact glass installation we will feature turned out amazing! This installation was on a condo unit in Fort Myers FL. And wow, their new windows and doors look just as beautiful as that amazing view from their balcony!
The client contacted us as they needed to replace their old standard glass sliders and windows in their lanai with replacement impact glass ones.
This customer wanted new impact doors and windows that:
Looked amazing
Provided strong hurricane protection
Were energy efficient and provided increased insulation
The homeowners selected five new, bronze aluminum impact glass sliding doors AND bronze, aluminum impact windows above each.
These brand new aluminum, impact sliders and windows look awesome! successfully upgraded both the storm protection and looks of this condo's lanai. And they match the Juliet balcony's railings perfectly!
See all the details about this installation: Hurricane Impact Sliders Install in Fort Myers FL
INTERESTED IN IMPACT WINDOWS OR DOORS FOR YOUR SWFL PROPERTY?
Interested in custom impact windows and / or doors in Southwest Florida? Maybe you have questions or want an estimate? Regardless, we can help. Eurex Shutters has 35+ years of experience and 25,000+ satisfied customers. We offer custom hurricane protection products and impeccable installations at fair prices.
GIVE US A CALL AT (239) 369-8600 OR FILL OUT OUR FORM BELOW FOR A FREE IN-HOME ESTIMATE.  
Or call (239) 369-8600 for immediate service.