We just completed another installation of impact windows in Naples FL. And the results were great! Keep reading for more details about the installation as well as the before and after pictures of the home.
The Property
The property was a lovely single-family home located in Naples, FL.
Below is a photo of the home's previous windows before the installation.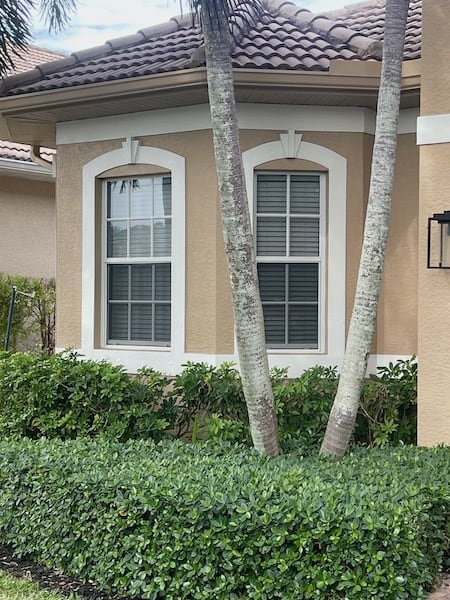 Client Requirements
This homeowner came to the Eurex Shutters team looking for storm protection for their home in Naples Florida. They had two requirements, which were the following:
They wanted a solution that would protect their family and home from hurricanes
They didn't want to anything that would change the appearance of their home
The Solution
The right solution for the client was easy. Impact windows were the perfect product for their Naples home as they satisfy both of their requirements.
First, impact resistant windows look just like regular glass windows. But unlike regular glass windows they are great for hurricane season in Florida. This is because they provide strong storm protection. They can withstand the strong wind and flying debris of up to a category 5 hurricane.
At the same time they are also extremely convenient because they offer 24/7 storm protection. This means the homeowner does not have to close hurricane shutters before a storm. This is particularly helpful if the house is vacant during a storm.
Post Installation Photos (After)
Below you can see what the home looks like after the installation of the impact windows. You will notice it looks the same without any change to the home's appearance. The only difference is that the old windows had window grids while the new ones do not.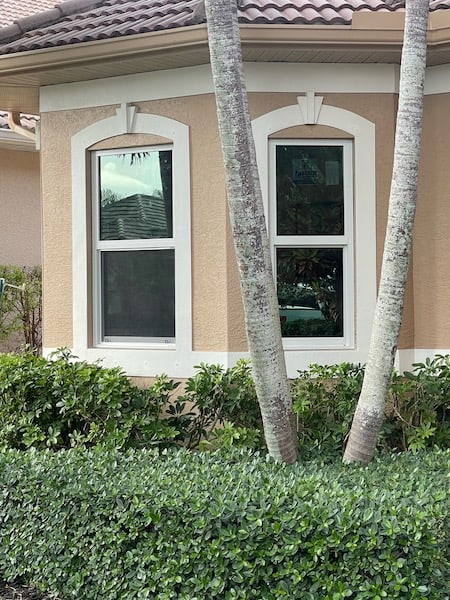 Interested in Impact Windows?
Considering impact windows for your home in Naples or elsewhere in Southwest Florida? The professionals at Eurex Shutters would love to help. Give us a call or send us a message to get a complimentary estimate today.