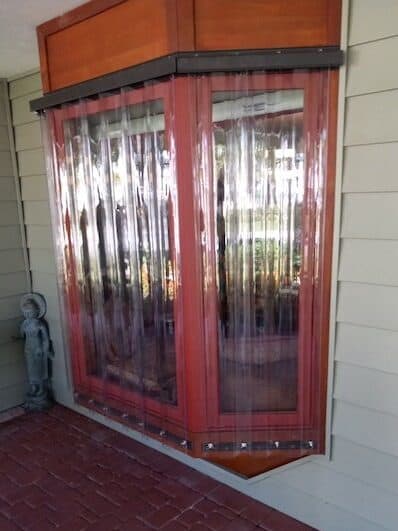 Clear hurricane shutters are a great choice of hurricane shutters if you want to protect your home from hurricanes and severe weather but also want natural light. They are also a perfect solution for businesses and commercial applications because they allow light in for your employees and customers. We have several options of clear plastic hurricane shutters made from extremely tough polycarbonate. Choose from polycarbonate hurricane panels, roll downs, and accordion hurricane shutters.
If you are looking for clear storm shutters in Fort Myers, Cape Coral, Naples, Lehigh Acres or anywhere else in Southwest Florida, call us at (239) 369-8600 or fill out the quick form to schedule a complimentary in-home consult and estimate.
Eurex Shutters Clear Options
Eurex offers a clear option in the products below:
Benefits of Clear Storm Shutters
Have you experienced a bad storm? So you know the horrible feeling of sitting in a boarded-up home as heavy rain, pounding wind and even wind-borne objects hit your house. This is bad enough. But experiencing a bad storm in the dark makes it even worse. Our clear lexan storm shutters and storm panels provide a great solution.
The benefits of polycarbonate hurricane shutters include:
Strong protection

: our clear polycarbonate options protect just as well as metal and aluminum shutters and panels. All meet and exceed all current Florida Building Codes and Standards

Allow natural light in

: Lexan shutters and panels are clear (see-through) so they allow natural light to enter your home

You can see through them

: Lexan storm shutters and panels allow you to see-through them so you know what's going on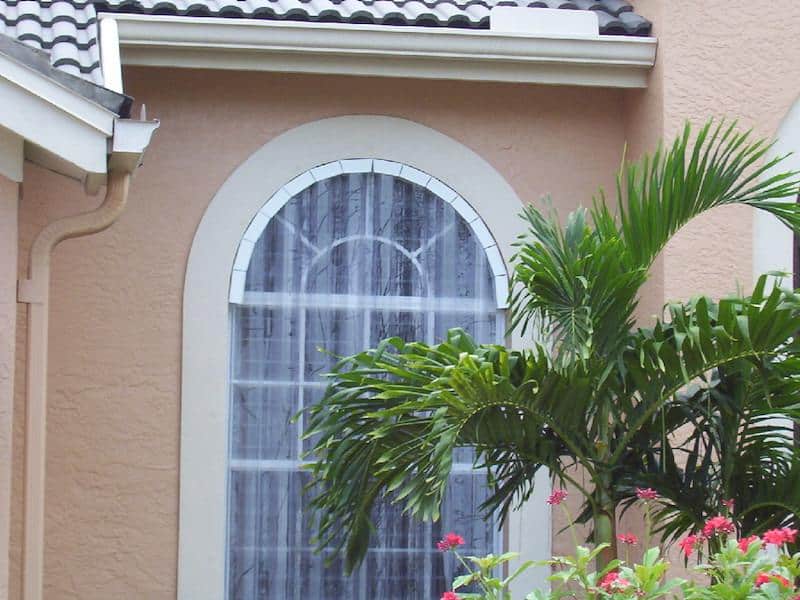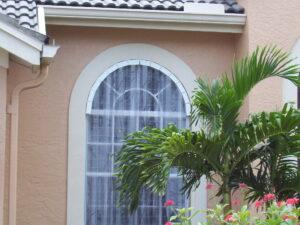 When to Use See-Through Polycarbonate Shutters or Panels
Clear hurricane protection are a good fit for both residential (homes) and commercial applications. They may be right for you if you want/need to:
Protect your property while allowing natural light in, and providing you with light even if your power goes out
Be able to see through them either during a storm or if leaving them up for extended periods (if allowed by your municipality)
If permitted by your municipality – clear hurricane shutters or panels can remain on your property for an extended period of time without reducing the functionality of your property
Polycarbonate Hurricane Panels
Clear polycarbonate hurricane panels are a popular and economical way to protect your home while letting light in before, during, and after a hurricane. Our hurricane rated (FL Product Approved) clear panels are made from ultra-strong but yet light-weight polycarbonate resin.
They are easy to install because they are significantly lighter than metal or aluminum panels of the same size. And they can be used to protect your windows and doors, no matter what shape or size. So stay protected and let the natural light shine in with clear polycarbonate panels.
ClearGuard Polycarbonate Storm Panels Features
Category: Shutters
Subcategory: Storm Panels
Model: ClearGuard Non-HVHZ Panels
Description: Polycarbonate Storm Panels (Non-HVHZ)
FL # 6417.1 Florida Product Approved Product
Hurricane rated
Referenced Standards: ASTM E1886, ASTM E1996, ASTM E330
Clear, ultra-lightweight, shatter-proof, corrosion resistant, easy to install
Pictures of Polycarbonate Storm Panels
Contact us to get a FREE estimate on EUREX SHUTTERS Polycarbonate Hurricane Shutters. Fill out the form on this page or call our Southwest Florida Office at 239-369-8600.
Explore All Our Hurricane Protection Options
Check out all of our hurricane shutters, impact windows and doors.