Affordable, Professional Shutter Repair Services By Trained Technicians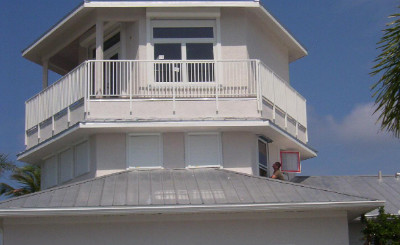 If you need high-quality, affordable hurricane shutter repair services for your home we can help! Our company has earned a top-notch reputation for installing, repairing and maintaining hurricane and security shutters. We have been servicing home owners and business owners in Southwest Florida in the Fort Myers/Cape Coral, Naples, Immokalee, Marco Island, Punta Gorda/Port Charlotte, Venice areas for 35+ years.
You will always get timely, affordable, professional, expert repair and maintenance services from our expert technicians. All of our shutter repair services are done by our own trained and knowledgeable staff. We do not use third party contractors to save money. So get the expertise, quality, and affordability you deserve. Call Eurex Shutters for all your shutter repair services!
Or contact us to send an inquiry.
We fix all types and brands of hurricane shutters
Our company is able to fix all hurricane shutters. We will get your shutters working again regardless if they are Eurex Shutters brand or a competitor brand.
We offer shutter repair services for all types of exterior hurricane shutters, including the following:
roller shutters repair

Manual roll down shutters
Electric roll down shutters

security shutters
electric shutters
accordion shutters
etc.
Rolling shutters repair and maintenance
It important to keep your roll down hurricane shutters operating correctly to ensure they are ready to protect your home and family. This means repairing damaged roll down shutters and maintaining them regularly to ensure they are operating properly.
Our company is extremely knowledgeable when it comes to the design, manufacture, repair and maintenance of roll down shutters. We are able to build custom rolling shutter systems. We can also repair and maintain them for you. So if you have a broken roll down shutter we can help!
We can help you with any repair or maintenance needs for your roll down storm or security shutters.
Some of our services include:
rolling shutter repair service
rolling shutter maintenance
security shutter repair and maintenance
hurricane shutter motor replacement & repair
slat replacement
shutter greasing
Etc.
And if your storm shutters are beyond repair we also offer shutter replacement services.
Get started: contact us for all your shutter repair needs
When a storm comes you want to make sure your hurricane shutters are operating correctly. Eurex Shutters provides all the repair and maintenance services you need to ensure that your home and family is protected. We provide shutter repair services throughout Southwest Florida no matter what make, model, or type of hurricane shutters you have.
Services we offer:
Hurricane shutter repair
Annual/regular shutter maintenance
Electric motor repair and replacement
Slat replacement
New hurricane shutter installation
From replacing broken shutters to adjustments we do it all. We'll get your shutters fixed up and working good as news. So contact us today to get started.
Contact us to get started:
Or contact us to send an inquiry.