High Quality Hurricane Shutters & Impact Windows
Don't compromise. Get the quality, craftsmanship and service you deserve.
Eurex Shutters has the large selection of hurricane shutters, impact windows and doors, and security shutters in Southwest Florida for your home or business. You will get the highest quality products, best service, impeccable installations and affordable prices. See why we have 25,000+ satisfied customers since 1986! Discover our full line of storm protection & security protection products below.
Services For Hurricane Shutters & Storm Windows
Eurex Shutters custom designs and installs hurricane shutters, windows, and doors. But we also offer services to keep your family safe and your hurricane protection working correctly. Our services include:
Why Us?
"EUREX WAS AWESOME! THEY GAVE ME A GREAT PRICE AND THEIR WORK WAS INCREDIBLE. THEY WERE PROMPT,COURTEOUS AND PROFESSIONAL. THEY HAD A BETTER PRODUCT. NOT ONLY WERE THE MOTORS BETTER, BUT THE PRODUCT ITSELF WAS BETTER."
- Robin S.
01
35+ years in SWFL
We are proud to have served 25,000+ satisfied customers since 1986
02
All products made locally in SWFL
We manufacture our products locally at our facility in Lehigh Acres
03
Family-owned and operated
Eurex Shutters has been family-owned and operated by the Tessner
family since 1986
04
Installations done by our own technicians
We don't subcontract; our products are installed by our own, local & factory-trained technicians
05
Meet all Florida Building Codes
Our products meet all current Florida building codes and standards
06
Licensed Florida contractor
We are a licensed Florida contractor. License # SC-C131151221
"FROM START TO FINISH, EVERYTHING WENT SMOOTHLY AND THEY WERE A REAL PLEASURE TO DO BUSINESS WITH. VERY PROFESSIONAL AND PERSONABLE. HIGHLY RECOMMENDED." - Freida D.
Eurex Shutters: Offering the Finest Storm & Security Protection Products to Florida's Gulf Coast
Find out why Eurex Shutters' Hurricane and Security Protection products are the most trusted in Southwest Florida (and the Gulf Coast). Since 1986 our products have kept Southwest Florida safe from both storms and intruders. And we love the communities of Southwest Florida. So we promise to always provide you, our customer with quality, locally manufactured and locally installed products at an amazing value.
See why Eurex Shutters has earned a reputation for impeccable installations, craftsmanship, and customer service.
We have worked hard to earn the satisfaction of 25,000+ customers in Southwest Florida! And we continue to work hard to earn your satisfaction today and into the future.
Our company proudly serves homeowners and business owners in the communities of Lehigh Acres, Fort Myers, Cape Coral, Sanibel/Captiva, Naples, Marco Island, Port Charlotte/Punta Gorda, Venice, and throughout Southwest Florida.
Have questions or want a free estimate? Call us now at (239) 369-8600 or find out more about our hurricane shutter and impact window installation and services.
"The Team at Eurex are true professionals. From estimate to permitting & installation, the entire process is easy and a breeze. As a general contractor I appreciate that they always show up when they say they will and install a quality product. Good people."
-CW G.
"This company is AMAZING! Their products are top quality. My doors were installed and working beyond my expectations for 4 years. My awings have guarded my home for over twenty years successfully.Beyond that, the staff is compassionate and helpful."
-M.N.
Dedicated to the Southwest Florida Community
Eurex Shutters has been locally and family owned for nearly 35 years. we have always been dedicated to serving our customers and community of Southwest Florida! Our customers and community really are our number one priority.
Our 20,000 square foot facility and showroom is located in Lehigh Acres, Florida. This location allows us to offer the highest quality, locally manufactured hurricane protection products around.
Eurex Shutter products are manufactured locally and installed by members of the Southwest Florida community.
Come in and check us out! Stop by our showroom in Lehigh Acres to meet team and learn more.
Come meet the Eurex Shutters team and discover our products. Visit our showroom at: 5601 8th St W, Lehigh Acres, FL 33971


Featured Hurricane Protection Products

Hurricane Shutters Cost: Complete Pricing Guide
Are you looking for storm protection for your South Florida home's windows, doors or lanai? If yes, then you are also probably researching the cost of different types of hurricane shutters. There are many factors that help you decide the type of hurricane shutters you buy, but price is definitely a big one. But you…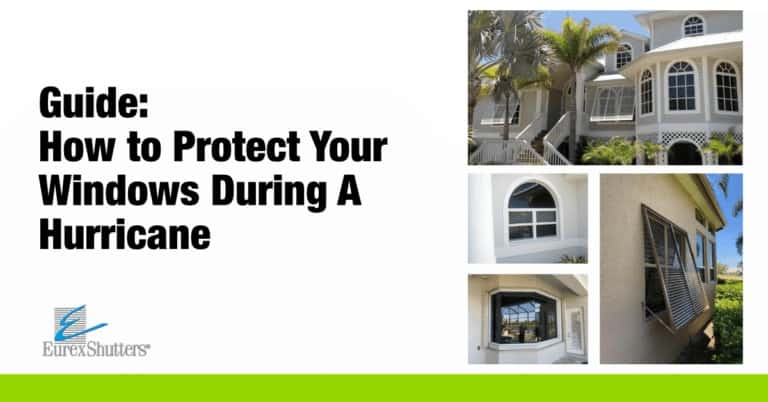 Guide: How to Protect Your Windows During a Hurricane
Windows are one of the most vulnerable parts of your home during a hurricane, tropical storm, or other bad storm. Traditional glass surfaces are prone to being broken by wind-borne objects. So how do you protect windows during a hurricane? In this article we give you four of the top hurricane window protection options…

Kevlar Hurricane Screens Ultimate Guide
Hurricane screens are a popular choice for storm protection in locations where hurricanes are common, such as South Florida. A lot of people ask us about what these are. So we created this guide to cover Kevlar hurricane screens. We discuss what Kevlar screens are and how effective they are in terms of hurricane protection…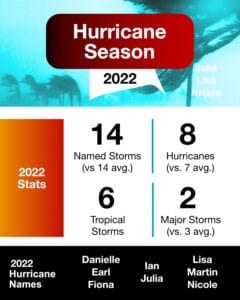 When is Hurricane Season in Florida
Living in Florida, especially in the coastal areas means you have to deal with hurricanes and tropical storms. Hurricanes happen every year in Florida. This is true whether you live in South Florida, Miami, the Florida panhandle, Jacksonville, Southwest Florida or anywhere in between. But do you know when hurricane season is in Florida?…
Earn Cash Every Time Your Refer Someone to Eurex Shutters
Earn up to $200 for each referral you provide to us if you formally submit a referral and they proceed with the order. Click below to learn more.