Here is another installation of white EUREX SHUTTERS PTX™ Accordion Hurricane Shutters in Cape Coral, FL. These accordion shutters helped to boost this home's storm protection as well as it's appearance! And, most importantly, the client is happy with the installation!
Keep reading for more details on this accordion shutter installation in Cape Coral Florida.
See more of our installations: Projects
Property Information & Client Requirements
The property is a lovely single-family home located in the city of Cape Coral, Florida. It was an attractive home, but it didn't have adequate storm protection.
Hurricane season is coming up in a few months. So the homeowner's first priority was installing hurricane shutters capable of protecting their home and family during the upcoming Florida hurricane season. After the 2022 hurricane season this has become the most pressing requirement with our clients.
Second, the homeowner wanted hurricane shutters that would not detract from the appearance of their property.
Last, they desired hurricane shutters that are quick and easy to use, which would make it easy to properly secure their home before a storm.
You may also like: Roll Shutter Install on Patio in Cape Coral FL
The Solution: EUREX SHUTTERS PTX™ Accordion Hurricane Shutters
The homeowner had the following requirements:
Strong protection from even the most severe hurricanes
Good looking shutters
Convenient and fast to prepare their home before a storm
The client ultimately decided to go with custom, hurricane-rated EUREX SHUTTERS PTX™ Accordion Hurricane Shutters.
Accordion shutters continue to be a very popular choice of hurricane shutter in Southwest Florida for a reason. They are attractive, are easy to use, and provide super strong hurricane protection.
These hurricane-rated Accordion shutters will provide strong storm protection and boost their home's appearance for many years to come
Installation Photos (During)
Below you can see some pictures of the EUREX SHUTTERS installation team adding the brand new EUREX SHUTTERS Hurricane Shutters to this Cape Coral home.
The finished product looks great! And the client is happy, which is the most important thing!
What do you think?!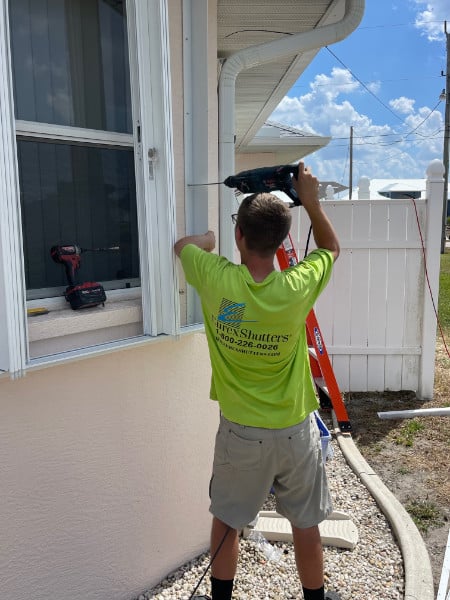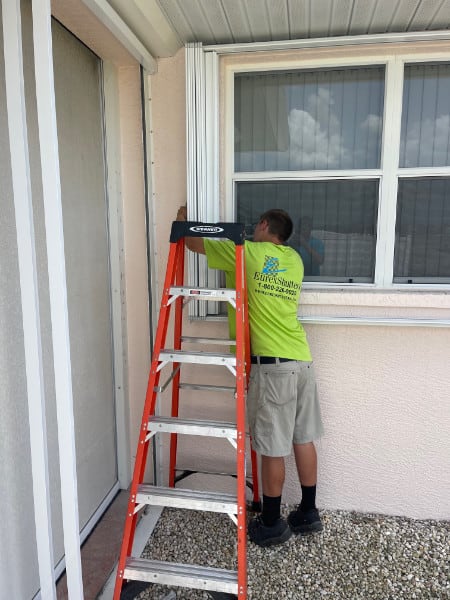 Interested in Accordion Shutters for your home?
Interested in accordion hurricane shutters, other hurricane shutters, or impact windows and doors for your home in Cape Coral FL or elsewhere in Southwest Florida? Have questions? Need an estimate? The team of hurricane protection professionals at Eurex Shutters can help. Call us at (239) 369-8600 or fill out the form below and someone will get back to you in no time.
We recently installed new impact windows on a client's home in Bonita Springs FL. The client contacted us as they needed to replace their old glass windows with some new ones. They wanted windows that increased the aesthetics of their home and provided better storm protection and insulation. The new impact glass windows were a…

---