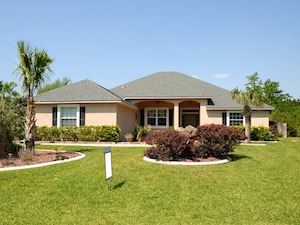 Looking to install hurricane shutters in Fort Myers, FL? One question you probably have is "do you need a permit for hurricane shutters in Fort Myers?" In this article we answer that question and provide some resources to help you get the process started.
Do I need a permit for hurricane shutters in Fort Myers?
Yes. The city of Fort Myers, as well as Cape Coral, requires a permit for the installation of shutters. This is true for both residential and commercial installations.
This means if your home or commercial property is located in the city of Fort Myers, FL you will need to get a permit to install your hurricane shutters.
Where to get more information about permits for hurricane shutters in Fort Myers
When it comes to getting permits for your hurricane shutter installation you have a few options. First, you can hire a local, licensed hurricane shutter company to install a storm panel system or permanent hurricane shutters for you.
Alternatively, if you are a licensed contractor then you can obtain the permits from the city. You can learn more about installing hurricane shutters yourself in our guide on FAQs on How to Install Hurricane Shutters.
City of Fort Myers Permitting
You can find more information about the City of Fort Myers permitting process on their official website: Fort Myers Building, Permitting & Inspections (BPI)
Alternatively you can visit the City of Ft Myers Permitting office at 1825 Hendry St, Fort Myers, FL 33901.
Get help from a local, hurricane shutter pro
If you need help selecting and installing custom hurricane shutters then we would love to help. Eurex Shutters has been serving the Southwest Florida area for over 35 years. Give us a call at 239-369-8600 or fill out our quick contact form to get started.