Storm protection for your home doesn't have to be boring. You can use hurricane shutters to create a truly unique style and set your home apart. For example, take this home in the San Carlos Park area of Fort Myers. We installed Eurex Shutters PTX™ Deco Bahama Shutters on the home. The shutters transformed this nice home into a truly unique and bold home! This homeowner truly went bold on their design. And it paid off!
See more of our recent projects.
Create your own unique style with customizable Deco Bahama shutters
With our Eurex Shutters PTX™ Bahama Shutters and Deco Bahama Shutters you can custom coat them in literally any color imaginable. That means you can pick anything from black and white to bolder colors like yellow, bright red, and purple. You can create a style for your SWFL home that is truly unique and truly your own.
This specific homeowner went bold and chose yellow. And honestly, we think the end result turned out amazing!
Check out a few pictures from the installation below.
You may also like:
Pictures of the Deco Bahama shutters installation in San Carlos Park Fort Myers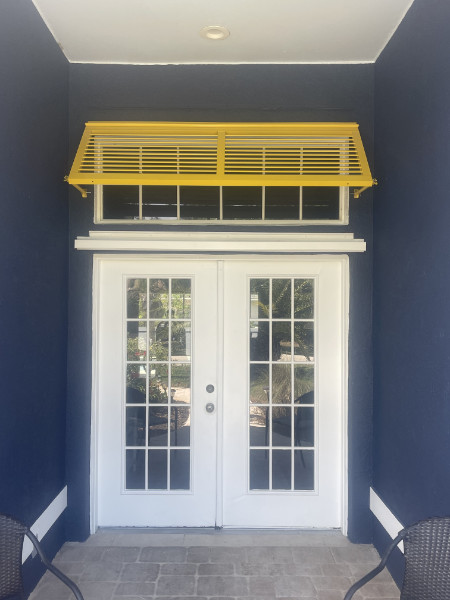 WANT TO GO BOLD? START YOUR OWN PROJECT NOW
Are you looking for hurricane protection in Southwest FL? Why not choose the best and most trusted hurricane shutters, screens, windows and doors in the Southwest Florida area? Maybe you want to go bold and beautiful with Deco Bahama Shutters. Or maybe you just need affordable protection. Either way, we can help. Our family has been protecting homeowners in SWFL for 35+ years. Our company installs, repairs, services and maintains all hurricane protection products. So no matter what you need please feel free to give us a call at (239) 369-8600. Or fill out our quick form below to get your free estimate today.