Shutters can do a lot to enhance the appearance of your home. They can add a subtle design effect or a splash of color. Or they can give your home's facade a facelift. But sometimes you need shutters that offer more than good looks. This is what functioning shutters are for. You will find this guide helpful if you don't know what functional shutters are. We'll discuss what this type of shutter is, why you would need them, and where you may need them.
Background: what are functioning shutters
Functioning shutters are appropriately named because they serve an actual function. This means they don't just provide good looks like decorative shutters do.
The actual function provided depends on the type of shutter you buy. For example, hurricane shutters provide storm protection in places like Florida and the Caribbean. As another example, security shutters protect home and business owners from theft and vandalism.
Shutters that serve a purpose can take many forms/styles. They also can be located both on the interior and the exterior of your home.
Below we discuss some of the actual functions this category of shutter can provide.
Shutter functions
As mentioned above shutters can serve many purposes in addition to their appearance. Many functional shutters serve more than one function. For example, some hurricane shutters provide storm protection, but they also provide security protection, shade/UV control and privacy. So the function a shutter provides really does depend on each type of shutter.
Below we describe some of the different functions that shutters can provide.
Hurricane & storm protection
Some shutters provide homeowners from severe weather. Shutters designed for hurricane protection are made from impact resistant materials, such as aluminum hurricane shutters as well as metal and polycarbonate. They can withstand the impact of severe hurricane wind gusts and flying debris.
This type of functioning shutter is commonly used in locations that are prone to hurricanes, such as Florida.
If you are interested in storm shutters you may benefit from our guide on Picking the Perfect Hurricane Shutters For You.
Security protection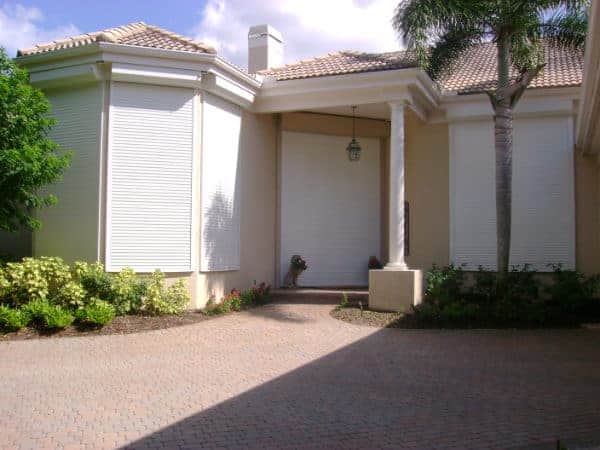 Security shutters serve another important function. This is to protect homeowners and businesses from security threats, such as intruders and vandals. These may take the form of security roller shutters, window grates, etc.
Shade and/or UV Control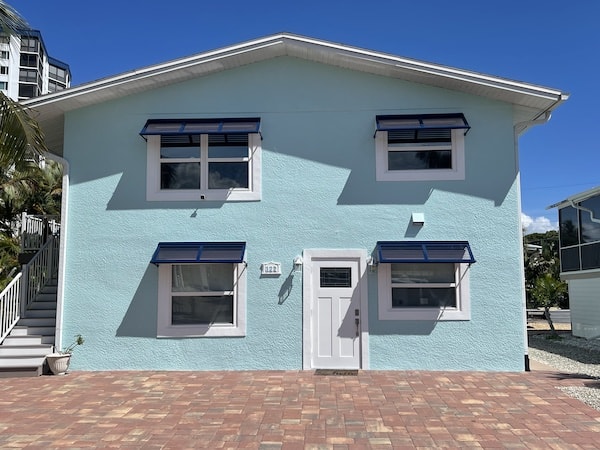 There are several shutters provide both shade and control the amount of UV entering a home or office. They may do this by deflecting light or blocking it.
These can be exterior shutters, such as Bahama shutters. Or they can be interior shutters, such as plantation shutters.
If you want to learn more about exterior shutters you can read our guide on Choosing Exterior Shutters.
Privacy
Some shutters are designed to provide privacy. This is usually done by reducing the ability to see into your home/office. The shutters may completely close to block out your entire window. Or they may partially close to reduce the view into your home. Like shutters used for shade, these can be either interior or exterior shutters.
Why have functioning shutters?
Let us start by saying you don't absolutely need functional shutters. Whether you have them truly depends on your situation, your needs, and your preferences.
For instance, you may live in an area prone to hurricanes. In this case the function of hurricane shutters provide much more value than decorative shutters. While decorative shutters may make your home look more appealing they will do little to protect your home during a hurricane. But storm shutters can protect your home and family. They may also make your home look better depending on the style you pick.
Or, here is another example. Say you leave your home unattended for long periods of time during the year. Or maybe your business has had instances of theft or break-ins in the past. In this case, you very well may benefit from security shutters to protect your property from potential crimes and loss.
And shutters that provide shade or privacy can benefit a property owner almost anywhere.
So again, it really does depend. You may benefit from installing functional shutters if they serve a valuable function for your property.
Conclusion
There are many different types of shutters. And while some are purely decorative others provide one or more functions. These functions may include things like storm protection, security, shade, and privacy. Not everyone needs or wants shutters that do more than just look good. Whether you will benefit from functioning shutters depends on your situation and your needs.