Looking for some inspiration for your home? Or maybe you are just curious what white Bahama shutters look like on different homes. Well, you are in the right place! Whether you call them Bermuda, Bahama, or Caribbean white hurricane shutters they look great regardless.
Below you can see several examples of some of our installs of Bahama style hurricane shutters on different color houses.
What's in this article:
Grey house with white Bahama shutters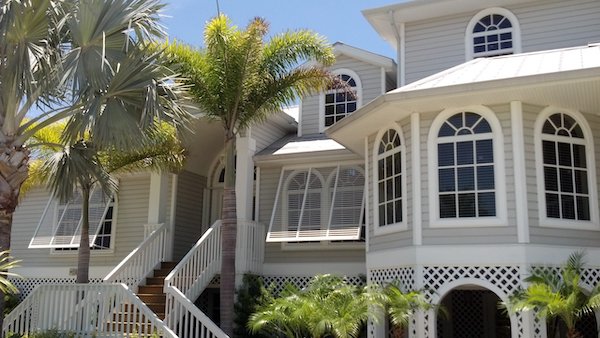 White shutters on a green house
White Bermuda shutters on a blue house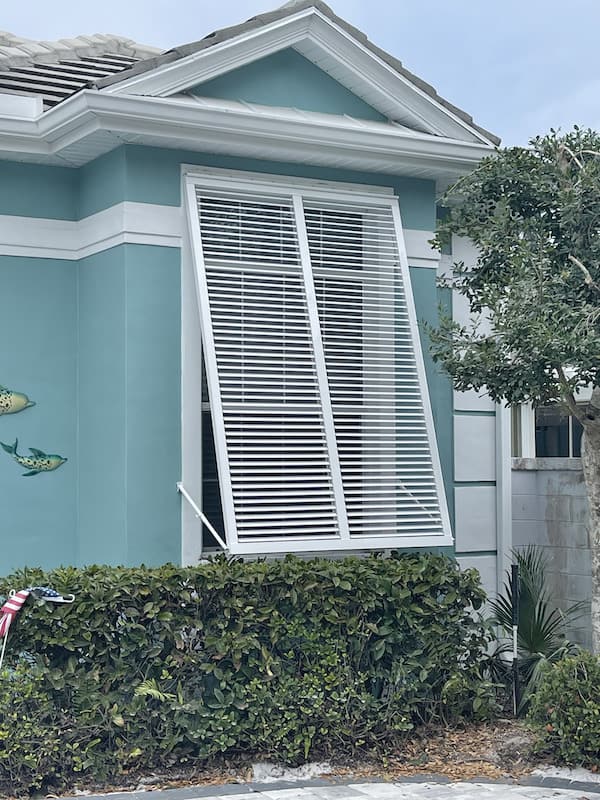 White Caribbean shutters on a yellow house
No matter what color home they are on these shutters look amazing. They are sure to enhance your home's look.
If you like the look of these shutters make sure you check out the related articles below that provide more information about them.
This modular home in North Fort Myers FL just got EUREX SHUTTERS Bahama Hurricane Shutters installed. Wow! The installation looks great, and these shutters upgraded the home's curb appeal AND its storm protection! And the client is happy with the installation, which is the most important part! Keep reading for more details on the installation…

---