Looking for the perfect hurricane shutters for your South Florida home? Getting shutters that offer strong protection is critical, but you also want to find a solution that offers beauty and style for your house. If you are unsure of which style of hurricane shutter is right for you or you just want some inspiration then you are in the right place. Check out pictures of hurricane shutters to help inspire you and decide which style is right for you.
Need help deciding which style of hurricane shutter is right for you? Check our our guides on what are hurricane shutters and how to select the best hurricane shutters for you. Also, if cost is important then you can use our guide on hurricane shutter cost. And if you are looking for an overview on exterior shutters you can check out our guide on Choosing Exterior Shutters For FL Homeowners.
Feel free to jump to the hurricane shutters pictures you are interested in by using the table of contents below.
Table of Contents
Pictures of hurricane shutters on homes
Below we share images of hurricane shutters on homes in lovely Southwest Florida. We share images of different types of shutters. So you can get a feel for what each style looks like on different styles of houses and different areas of your home.
Pictures of horizontal hurricane shutters
Below are accordion hurricane shutter pictures on homes in Southwest Florida. All of these installations were done by the Eurex Shutters team.
Accordion shutters are a popular style of storm shutter in SW Florida. This is due to their ease of use, high functionality and reasonable price. They open and close horizontally (slide side to side like an accordion).
Do you like the way this shutter style looks? If so, check out our accordion shutters page to learn more about them. You can also check out our article on the cost of accordion shutters if you are curious how much they cost.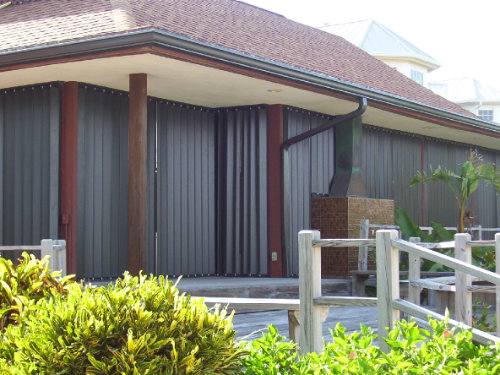 Roll down shutter pictures
Here are some pictures of roll down shutters. These are all installed on houses in Southwest Florida by Eurex Shutters.
Like accordion shutters, roll down shutters are a popular style for folks in SW Florida. They provide ultimate protection from severe weather. Also, they are also security shutters and provide security protection for your home. Roll shutters offer ultimate convenience, especially with motorized versions as well as ultimate protection. They get their name because they open and close by rolling vertically (they roll up and down).
So if you like the way roll down shutters look check out our roll down hurricane shutters page to learn more about them.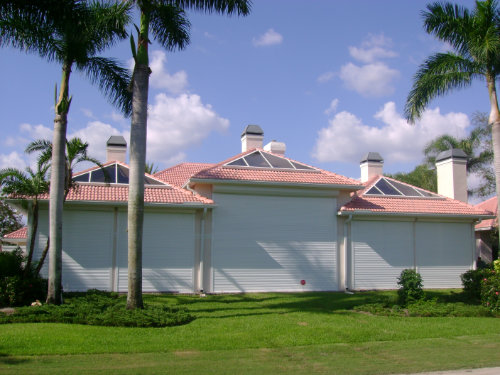 Photos of hurricane awnings (clamshell shutters)
Below you will find a picture of hurricane awnings, which are also known as clamshell awnings. These were installed on a house in Southwest Florida recently.
Clamshell shutters are an economical style of storm shutter. They also provide shade and UV control due their position over your windows. They have the look of traditional awnings, but they are made from impact resistant aluminum. So if you are looking for an economical choice as well as shade then these aluminum hurricane shutters are a great option.
But do note that they are non-hurricane rated.
If you like the way clamshell shutters look then check out our clamshell shutters page to learn more about them.
Pictures of Bahama shutters
You can see pictures of beautiful Bahama shutters below installed on houses in Southwest Florida by Eurex Shutters.
You may have heard them referred to as Caribbean or Bermuda shutters. Whatever you call them they are beautiful. Considered a premium style of hurricane shutter they can truly transform your ordinary home into a Caribbean oasis. They are permanently attached and easy to close, and they also provide excellent UV and shade control for your home.
Do the Bermuda shutters pictures below inspire you? If so then check out our page about Bahama shutters to learn more about them.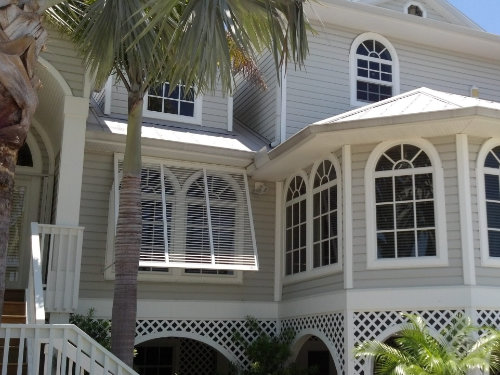 Pictures of colonial shutters
Below are pictures of the classy and stylish Colonial shutters installed on houses in Southwest Florida by our team.
Colonial shutters offer hurricane protection and ease of use while also adding an unmatched Southern Charm to your SWFL home. They are permanently attached and super easy to close.
Do you like the look of these shutters? If so then learn more about them by visiting our page about Colonial shutters.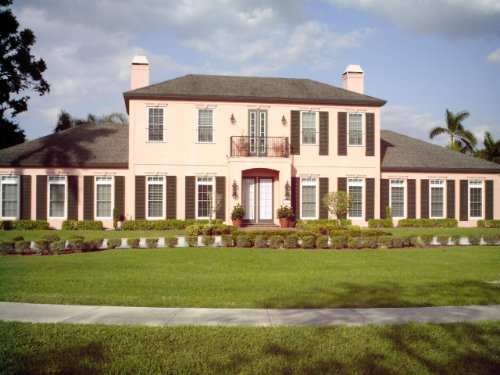 Hurricane fabric pictures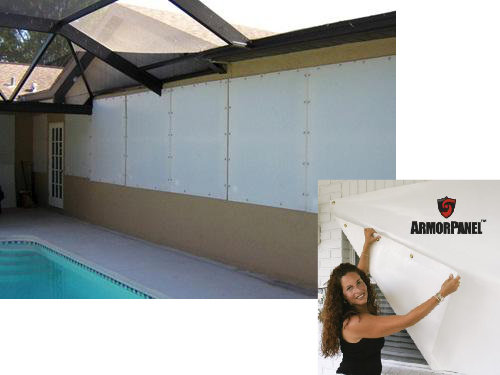 Pictures of corrugated hurricane shutters
Check out the images of corrugated hurricane shutters below in both metal and clear plastic. These pictures are of houses in Southwest Florida.
Corrugated shutters are also referred to as storm panels or hurricane panels. If you live in Southwest Florida you have definitely seen plenty of these around. They are the most economical form of hurricane protection, but they also require the most time and effort to install. So if you are looking for an affordable option then these might be a good choice for you. Learn more by visiting our page on storm panels.
Corrugated metal storm shutters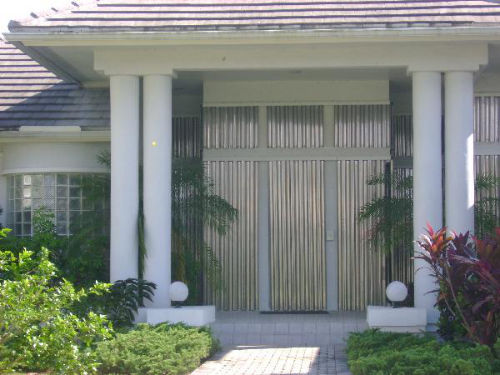 Corrugated plastic storm shutters
Clear hurricane shutters are made from super tough polycarbonate. They allow natural light in while allowing you to see out.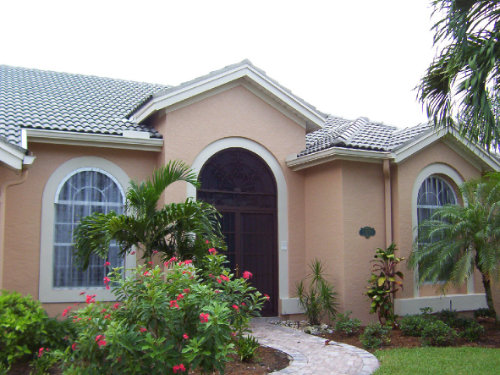 Looking for hurricane shutters in Southwest Florida?
If you need hurricane shutters in Fort Myers, Bonita Springs, Naples, Cape Coral or anywhere else in Southwest Florida we would love to help! Learn how our free estimate process works or contact us for a complimentary in-home consultation and estimate. You can either give us a call at 239-369-8600 or fill out our quick form.