The benefits of impact windows are plentiful. From twenty-four seven hurricane protection to curb appeal and noise reduction impact windows can improve your South Florida home. But while we love all that these windows offer no product comes without considerations. So we created this guide to make sure you are aware of any negatives of impact windows before you invest in them. So sit back and put your thinking cap on as we take you one step closer to determining if impact windows are right for you.
Related: Are Impact Windows Worth the Money in Southwest Florida?
Impact Window Negatives (Things to Consider Before Buying)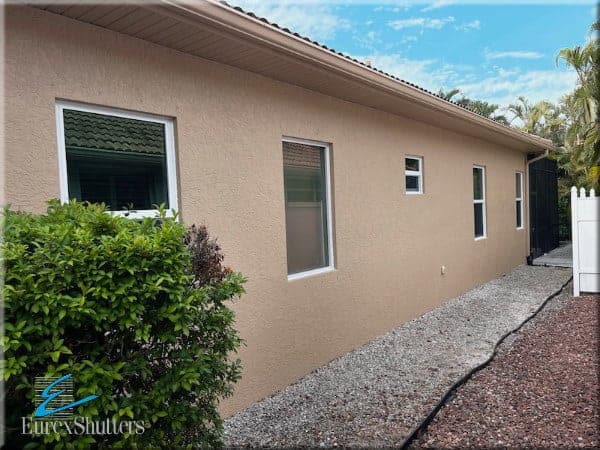 1. Higher upfront cost vs standard windows
The biggest consideration with impact windows is their cost vs standard windows. In short, impact resistant windows do cost more than standard glass windows.
Counterpoints to consider:
It is true that one of the negatives of impact windows is the higher upfront cost vs standard windows. But, when looked at over the long-run they can actually provide cost savings. At the very least, you can expect to recoup much of the extra cost.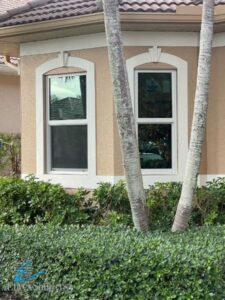 Here are two big reasons why impact windows can pay for themselves over time:
Impact windows increase the value of your home, making them a wise home improvement investment if you plan on selling your property at any point. A higher sale value will of course put more money in your pocket (or towards your next home).
Impact windows can reduce the cost of your homeowner's insurance unlike standard windows. This may actually help you break even or even save money over time.
Also, if you opt for standard windows for your Florida home you will need hurricane protection. Whether that is permanent hurricane shutters or storm panels, they have a cost as well. And this cost will be in addition to the standard glass windows you install. Combining some types of permanent hurricane shutters with standard windows can be equivalent or even more than the cost of buying impact windows in the first place.
Related: Hurricane Shutters Cost: 2023 Pricing Guide
2. Cost to replace if damaged during a hurricane
Any kind of window protection, including windows with impact glass can be damaged during a hurricane. For example, say a hurricane launches a tree limb or a piece of your pool cage into your impact window.
The good news is that your impact window will not explode or break through like a normal glass window. And it will prevent the projectile from breaking through your window. However, impact glass can fracture if hit hard enough, but it will remain in tact and in place. It is able to do this because it is held together by a special interlayer between the two sheets of laminated glass. This interlayer holds everything together. It also keeps objects and water from entering your home even when the glass is fractured.
Below you can see a video from Eastern Architectural Systems showing a large missile impact test on an impact horizontal roller window. You can see that the impact glass fractures but holds together.
With that being said, impact windows are not unbreakable. They do stay together after impact, but they can fracture if impacted hard enough. And if this happens, they will need to be fixed or replaced. This of course, has a replacement cost, which may be higher than replacing other types of window protection, such as lower cost hurricane shutters.
Counterpoints to consider:
You should note that every type of window protection can be damaged during a hurricane. And if damaged it will need to be replaced or repaired. This is true for hurricane shutters.
You should also note that unprotected windows will also need to be replaced if damaged.
In addition, your home may suffer significantly more damage if an unprotected, standard window is broken during a hurricane. This is because if a standard window breaks your home has a clear opening during the storm. This can result in water intrusion, which can lead to damage, such as mold and damaged drywall and flooring. Having exposed openings during a hurricane can also lead to more serious damage, such as your home becoming pressurized.
So yes, impact windows do need to be replaced if damaged, and the replacement cost can be higher than other alternatives. So while this is one of the negatives of impact windows, it is also a negative for all kinds of hurricane protection.
Want an estimate for impact windows?
Our company Eurex Shutters, has been installing high quality, impact windows and doors since 1986. We proudly install quality impact windows at fair prices in Fort Myers/Fort Myers Beach, Cape Coral, Naples/Marco Island, Sarasota/Venice, Tampa/Clearwater, and throughout the rest of Southwest Florida.
Contact us to get started.
GIVE US A CALL AT (239) 369-8600 OR SEND US A MESSAGE FOR YOUR FREE IN-HOME ESTIMATE.