Are you looking for hurricane shutters in the Florida Gulf Coast? Well you probably noticed the process seems daunting. There is no shortage of hurricane shutter suppliers, installers, and contractors who say they install storm shutters. Who should you contact? What is the process to get a quote? How much will it cost? And how long will it take? Relax. There is no reason to sweat. We lay out a simple process to get a quote and get your storm shutters installed anywhere in Southwest Florida.
1. Explore our website to see the different hurricane shutter styles
The first step is to familiarize yourself with the different styles of hurricane shutters available.
Resources to learn about different shutter styles
Here are some helpful resources to help you discover the different styles of hurricane shutters:
2. Create a short list of a 2-3 styles you like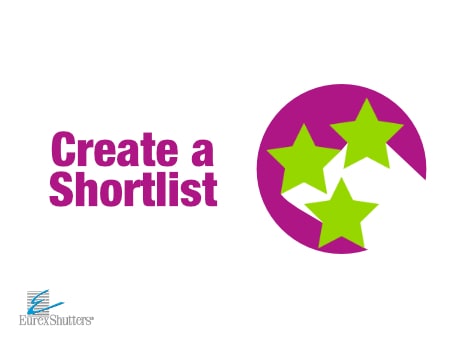 There is a wide range of hurricane shutters available. So try not to get overwhelmed. Here is an easy process to create a short list of styles you like:
Decide if you want permanent shutters (ones that are always installed on your property) or temporary ones (panels that need to be installed and uninstalled for each storm)
Determine which ones you like the look/style of
Resources to help you create your shutter short list
3. Determine your budget and pick shutters that fit your budget
Once you have your short list of hurricane shutters you like the next step is to narrow it down based on your budget. Of course, if your budget is flexible then you may have more options to consider. But chances are you have a number in mind you want to keep your shutters installation to.
Below is a link to our Hurricane Shutters Cost Guide. It gives an idea of what you can expect to pay for different types of shutters on a price per square foot basis.
Resource to help you select shutters based on your budget
4. Schedule your free measurement and estimate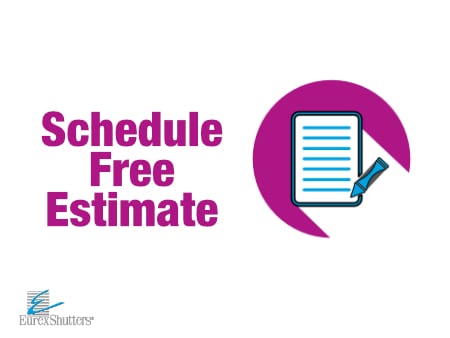 You have one or a few styles you like that meet your budget. The next step is to contact us and schedule your free measure and estimate at your house.
One of our team members will come out to your home where we meet you and measure for your new shutters.
During the estimate process you tell us which windows, doors and other openings you would like to protect and which shutter styles you are interested in. If you are not sure we can make recommendations and answer your questions during the visit.
We may gather other information from you as well during this visit. This can be things like which colors you want your shutters to be. Or it could be information related to the specific shutters you are installing. For example, if you are interested in our EUREX SHUTTERS PTX™ Roll Down Shutters we will ask you if you want automatic or manual operation. This will be necessary in order to provide accurate pricing.
Once we are done with the measurements we will send you an estimate so you know how much your new shutters will cost.
Resource: How Our Free Estimate Process Works
5. Accept your estimate and schedule your work
If you are happy with your estimate you can accept it in order to move forward. Or if you have any questions you can contact us so we can help you out.
6. Enjoy the style and peace of mind of your new Eurex Shutters
That is it! Although it might not be as fast as reading this article getting your new hurricane shutters is extremely easy. The hardest part is picking out the best style for you that fits in your budget. However, we have a lot of hurricane shutter resources on our website that provide all the information you need. We also have an expert team that can help answer your questions and help you find the perfect shutters for you.
Still unsure? We would love to help. Our complimentary in-home or over the phone consultations are a great way to better learn your options, learn the cost of different hurricane shutters and get your questions answered. We have been installing impact windows and hurricane shutters in Fort Myers, Cape Coral, Naples/Marco Island and the rest of Southwest Florida for 35+ years, and we would love to work with you. Contact us at 239-369-8600 or fill out our quick form on this page to get started.
This modular home in North Fort Myers FL just got EUREX SHUTTERS Bahama Hurricane Shutters installed. Wow! The installation looks great, and these shutters upgraded the home's curb appeal AND its storm protection! And the client is happy with the installation, which is the most important part! Keep reading for more details on the installation…

---