We recently installed our top of the line electric roll down hurricane shutters on the beautiful home of a client in Cape Coral, FL. They contacted us looking for a premium storm protection solution to protect their amazing home. Priority number one was finding strong, convenient storm protection. But they also wanted a solution that would allow them to easily add privacy and shade to their home. The decision was easy. It was decided that our automatic roll down shutters was the right solution for them.
One of the key goals of the project was to match the look and beauty of their home. Detracting from the home's amazing appearance was not an option! The client wanted a product that flowed seamlessly with the style and beauty of their home. Going with white was the perfect solution. Our white shutters were a perfect compliment to the exterior colors. Without a doubt the white shutters provided a very clean look and blended in nicely.
Overall this was a successful installation, and their beautiful home is protect and still looks amazing! Check out all the pictures of the installation below!
Interested in getting hurricane shutters for your home in Cape Coral or elsewhere in Southwest FL? Roll down shutters might be the right fit for your home. We can help you find the right solution. Give us a call at (239) 369-8600 or request an in-home consultation today.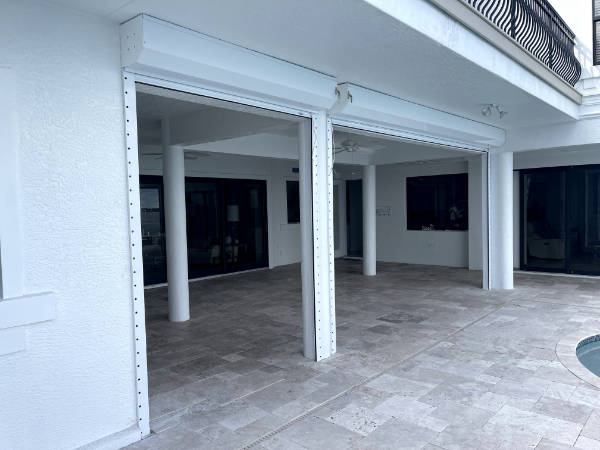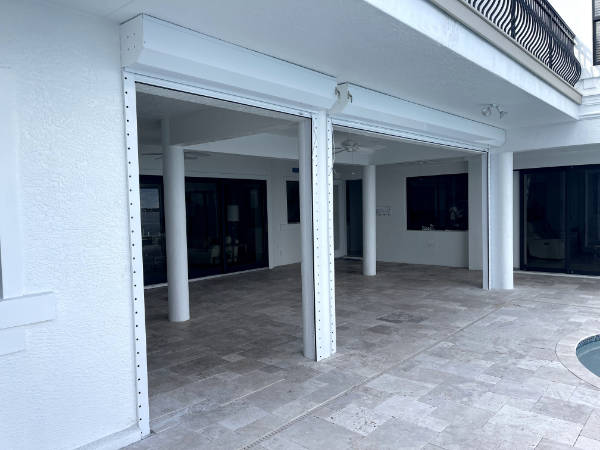 Want to see more of our work?
Check out more of our recent projects.