Eurex Shutters is open and ready to service the communities of Southwest Florida. Our company, service team and parts department are open Monday – Friday 7:30 AM – 4:30 PM.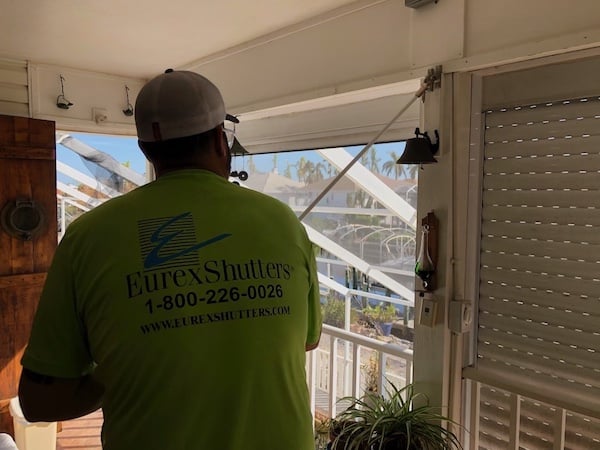 Hurricane Ian was an extremely powerful and devastating storm. It caused a significant amount of damage throughout Southwest Florida (and beyond). If you were able to install hurricane shutters before the storm they hopefully helped to protect your home's glass from the very high winds and flying debris during the hurricane. But your shutters, like your home probably also took a heavy impact during the storm.
This is common, and it means your shutters did their job by protecting your vulnerable glass. Now that the storm it is over it is recommended to repair your shutters as soon as possible. This will ensure they are fully functional again.
And for helpful information please visit our helpful page on Hurricane Ian Recovery Resources.
Go with a trusted hurricane shutter company
You may notice there are a lot of contractors popping up out of the woodwork after the hurricane. Many of these contractors are from out of state looking for a payday. Others have little to no experience and are trying to make money off of you.
Don't get fooled by these lesser companies.
Eurex Shutters has provided hurricane shutter installation, repair and maintenance services throughout SWFL since 1986. That is 35+ years of experience in hurricane shutters.
So choose the local SWFL hurricane shutter pros. Choose Eurex Shutters.