If you are investing some money in windows for your home then you want really good windows. But the best windows for your home are the ones that best meet your specific needs, style, and budget. So while there are plenty of lists on the web rattling off window brands we wanted to create a guide that will help you select the best type of window for your Florida home. in this guide we provide our picks for the best windows for different categories, such as best overall type of window, best for energy efficiency, best replacement window type, etc. And because the sunshine state is prone to hurricanes and just suffered a tough 2022 in terms of hurricanes we selected all variations of impact windows. Check out our recommendations below.
Table of contents:
Overall: Best windows for homes in Florida
Our recommendation: Vinyl insulated impact windows with low-E coating
Florida is an amazing place to call home. But while the weather, beaches, etc. are great there are a few things that can cause concerns. One is protecting your family and home from severe weather during hurricane season in Florida. The other is keeping your family comfortable in the lovely yet brutal Florida sun.
In turn, our overall best windows for your Florida home go to insulated impact windows with low-e coated glass. These are the best windows for homes in Florida without a question. Below we explain why.
Exceptional insulation and energy efficiency
The Florida sunshine offers year round sunny weather. But when the hot season comes around boy is the Florida sun hot. And while your home's AC system helps to keep you comfortable it is not terribly efficient if your home is poorly insulated. And poorly insulated windows are one of the biggest culprits of destroying your home's energy efficiency.
Vinyl insulated impact windows with low-e coated glass, especially those filled with a dense gas, such as argon offer exceptional energy efficiency.
The low-E coating helps to block heat from the sun from entering your home. It does this by reflecting away certain wavelengths of light responsible for heat transfer while still allowing natural sunlight into your home.
You may also like: Low E Windows: A Guide For FL Homeowners
Insulated impact windows super charge your window's energy efficiency even further. These insulated glass units have a sealed air gap in between 2 sections of gas. This air gap contains air, argon, or krypton gas. All of these act as an insulation layer, significantly reducing the flow of heat from the sun into your home. In the winter, they keep warm air from your heater inside your home.
In a nutshell, these windows do a lot to insulate your home, improve its energy efficiency and keep it more comfortable.
Strong storm protection
At the same time insulated impact windows with low-e coated glass offer serious storm protection. Impact windows use a special glazing process and laminated glass to make them impact resistant. They will protect your family and severely limit damages and clean-up if an impact occurs.
These windows are rated for category 5 hurricanes and meet Florida Building Codes. Many also meet stringent High-Velocity-Hurricane-Zones (HVHZ) requirements.
In a nutshell, they are seriously strong and offer serious protection against even the worst hurricanes in Florida.
Learn more about Custom Impact Windows in Florida
Best replacement (remodel) windows for a home in Florida
Our recommendation: Vinyl impact windows
Quality vinyl impact replacement windows will provide good storm protection, insulation, and low maintenance for years to come. And they will do this at a more affordable price than other window materials.
Although you could save money by going with standard vinyl replacement windows we recommend vinyl impact replacement windows for homeowners in Florida. Vinyl impact windows are rated for up to a category 5 hurricane, meet Florida Building Codes and certain types meet the stringent High-Velocity-Hurricane-Zones (HVHZ) requirements.
Learn more: Pros and Cons of Vinyl Windows in Fort Myers FL
Best insulated windows for Florida homes
Our recommendation: Vinyl insulated impact windows with low-E coating
What are the best windows for Florida heat?
Do you want the best insulated windows to insulate your home from the Florida heat? Then insulated impact windows with a low-E coating are your best bet.
Yes we picked these as our overall best window for homes in Florida. And for the same reasons we are picking them for our best insulated window as well. Vinyl insulated impact windows with low-E coated glass are the best of the best when it comes to improving the insulation and energy efficiency of your FL home.
Best windows for new construction homes in Florida
Our recommendation: Vinyl impact windows / Vinyl insulated impact windows / Vinyl insulated impact windows with low-E coating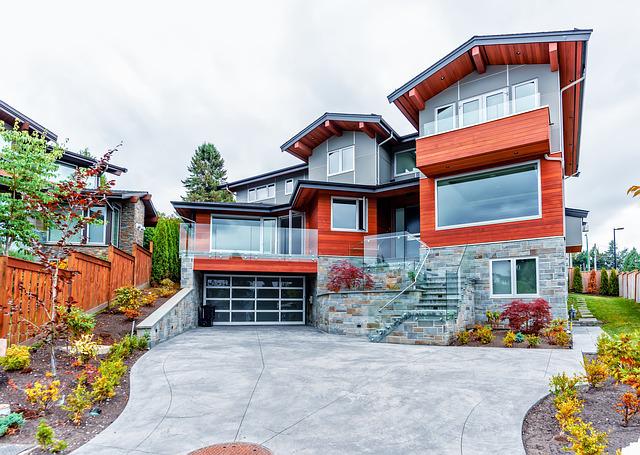 Maybe you are a home builder or architect looking for ideas. Or maybe you are a homeowner building your new dream home in Florida. Regardless, you are looking for the best new construction windows for your new home.
Installing the right windows in your new home is important. A new home is a big investment so picking high quality windows that will not break the bank and last for years is ideal. That is why we recommend vinyl impact windows.
There is a lot to love about them, including the following:
Insulation/energy efficiency
High impact resistance (storm protection)
Longevity and durability (at least for good quality vinyl windows)
Low maintenance (no painting, etc.)
If you are a builder or architect your buyers will love the fact that you are using energy efficient, impact resistant windows. It will save them the cost of adding them later or adding exterior protection, such as hurricane shutters.
If you are a homeowner, you of course will enjoy all the benefits of these impact windows.
Best windows for security
Our recommendation: Impact windows (aluminum or vinyl)
Unfortunately, breaking standard glass windows is pretty easy to accomplish. That means burglars can break standard glass windows easily. In addition your windows will easily break if hit from flying debris during a hurricane.
Breaking into impact windows is much, much more difficult. To put it in perspective these windows can take a beating. For instance, they are required to pass some serious testing (such as a large missile test and a forced entry test). Further, they are rated to withstand up to a category 5 hurricane.
Impact windows are good for security because they are hard to get through, even if they fracture. And yes, they do fracture. But the critical thing is that they don't break through due to the laminated structure and interlayer present in the window. So even if a burglar is able to cause a fracture to your window they won't get in. That's because getting through impact windows is extremely difficult.
So while they are not created specifically for keeping out burglars they do a very good job at it. And if you want even more security you can add on residential security shutters.
And this fact makes impact windows a great choice for deterring burglars.
FAQ
Below are some common questions we get from customers installing windows on their homes in Florida.
Q: Should I replace my old windows?
This will depend on a few things. First, the expected lifetime of your specific windows will play a part. Are they past their useful life? Second, the condition of your old windows will also help you determine whether you need to replace them. For example, are they fogging, cracked, or hard to operate?
Q: What kind of windows are hurricane proof?
Impact windows are hurricane proof. They are built with laminated glass (vs tempered glass) and either aluminum or vinyl frames. These windows are are impact resistant and hurricane proof.
Q: Are vinyl windows good in hot climates, such as Florida?
High quality, vinyl frame windows are a good option for hot climates. Why? Vinyl is low maintenance. It is also well suited to withstand the severe weather of the Sunshine state. Another reason why its a good choice is that vinyl does not conduct heat like aluminum does. This helps with keeping your home cool in the hot months. And it is more suited for Florida vs wood frame windows. And while low quality vinyl windows have the potential to warp and deform high quality vinyl windows are able to withstand the Florida heat.
Q: What is better than double pane windows?
Double pane windows perform well in terms of energy efficiency. However, triple-pane windows perform even better. Triple pane impact windows have a third pane of glass with an air gap in between. This gap acts as a further insulation barrier.
Q: Do windows look better with or without grids?
This is completely up to you and your preferences. Some people like window grids because they add a bit of character or style to your windows. Others prefer the clean look of windows without grids. They are not necessary by any means. But if you prefer them you can choose to add a wide variety of grids to your new impact windows.
Q: What is the best windows to have in Florida?
The overall best windows for a Florida home are insulated impact windows with low-e coated glass. These are the best windows for homes in Florida because they offer great hurricane protection as well as energy efficiency and insulation benefits. In turn, they are well suited for hurricane season and the extreme heat of Florida during the summer.
Q: What kind of windows do you need in Florida?
This will depend on your local municipality's codes as well as your personal preferences. Hurricane impact windows, or even HVHZ approved windows may be required for your home depending on its location and your government's requirements.
Q: What are the best windows for humid climate?
You should choose energy efficient, insulated windows if you want to improve your home's energy efficiency and lower your HVAC bills. You have many options, including double pane windows, insulated (triple) pane windows, and windows with low-E film. Triple pane, insulated windows with low E film are great at keeping heat and UV out. This is extremely helpful in the intense heat and humidity of the Florida summer.
Q: Do I need double pane windows in Florida?
You do not need double or even triple pane windows. It is a decision based on your personal preferences. However, double pane and triple pane windows help to increase the insulation performance of your home's windows. Windows with multiple panes of glass have an air or gas layer in between each set of glass panes. This helps to improve insulation performance. The more panes of glass and the more air gaps will perform better in terms of insulation and energy efficiency. However, the more panes of glass, and the better thermal performance typically mean the more expensive the window.
Choose the best windows for your home in FL
Need help finding the best impact windows in Fort Myers, Cape Coral, Naples or anywhere else in Southwest Florida? We can help. Eurex Shutters has been installing the highest quality impact windows in Southwest Florida since 1986.
Photo credits:
Image by Daniel Kirsch from Pixabay
Image by Viktor_Birkus from Pixabay