So you are considering buying accordion shutters for your home, condo, or office in Southwest Florida? Great choice! One of the options you will have when designing your accordion shutter system is what color accordions you want to install. Accordion shutters are typically offered in a range of standard colors. And fortunately, there is a standard color to match most home's color schemes and designs.
Colors of Accordion Shutters
The color you chose for your accordion shutters determines the color of the entire system, including the tracks, fins, etc. Different suppliers may be available in different colors. But our aluminum PTX™ Accordion Shutters come in four standard colors. These include:

Below we provide detail on each option as well as examples of accordions in each color so you can get a feel for what each looks like.
White Accordion Shutters
White is a clean, neutral color that goes well with mostly everything. You can add white accordions to a white or off-white property to minimize their appearance. Or you can add white accordions as a contrast to your home's paint. You can also select white shutters to match white trim, gutters, etc. In turn, it is a safe choice for most design goals.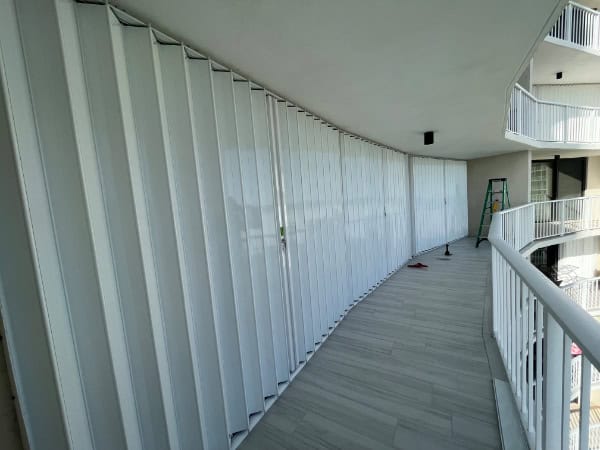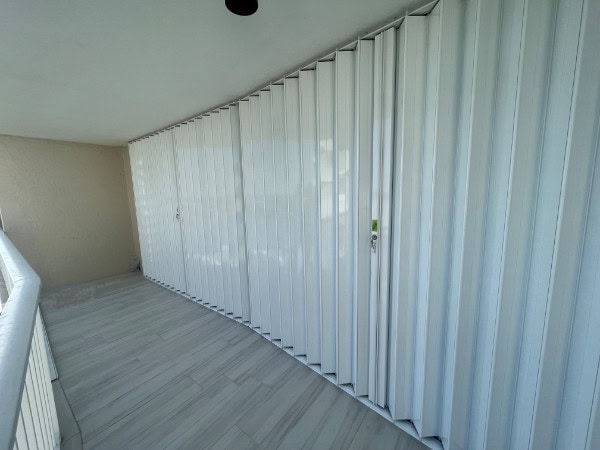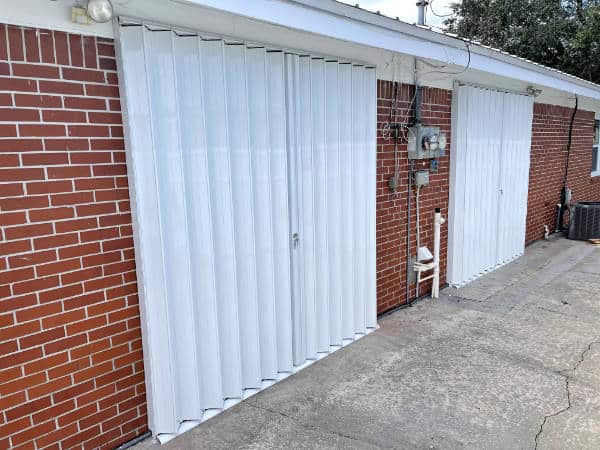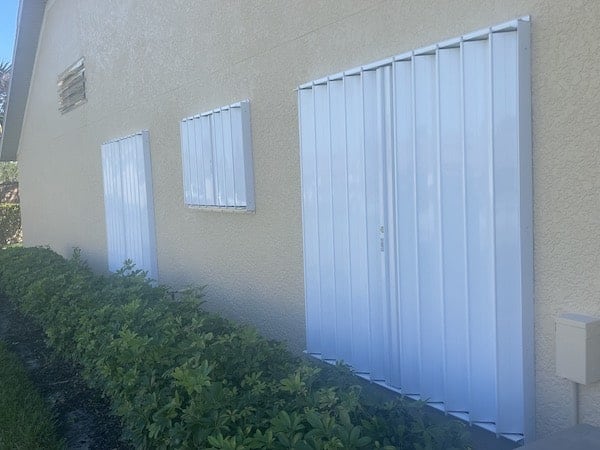 Ivory Accordions
Ivory is a neutral color that works well for many designs. It can be used to provide contrast to darker, richer colors, such as blue, grays, etc. At the same time, it also goes well with similar colors, such as beige. It is considered a good complement to white. And if you have an off-white or light home you may select ivory accordions to blend in and minimize their appearance.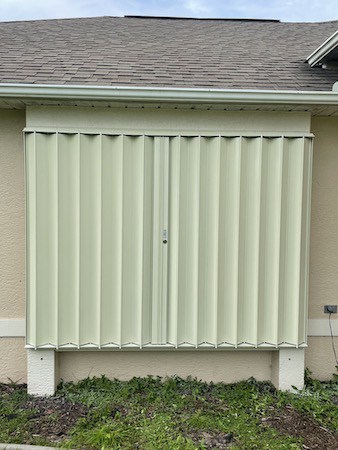 Beige Color Accordion Shutters
Beige is a soft neutral color that is considered timeless. It is similar to white in that you can use it to minimize the appearance of the shutters on your home if it is beige. It also pairs well with white trim. And lastly, it can be a nice, subtle contrast for tan or lighter homes.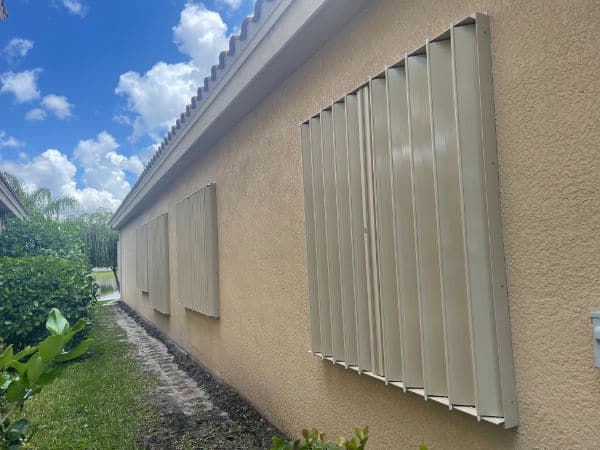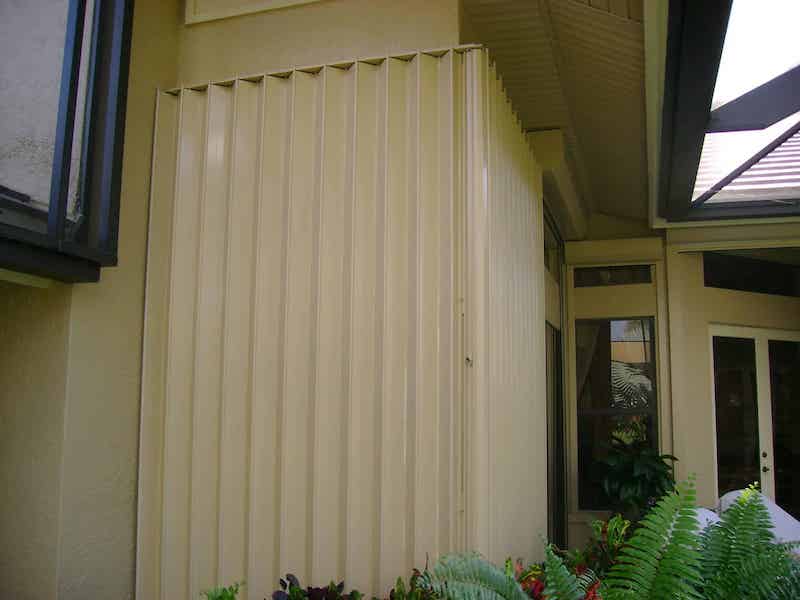 Bronze Accordions
When you think of bronze you may envision the metal color. However, bronze shutters are a darker color that may actually be mistaken for black if you don't look closely. This is a dark neutral color that is great for adding contrast or blending in with darker trim or color schemes. A very popular color scheme lately is dramatic white with black (or bronze) trim and details, such as fascia, soffits, gutters, window frames, doors, and more. It is an elegant and modern look. And choosing bronze accordion shutters is a great way to achieve this look and be consistent with the rest of your home.