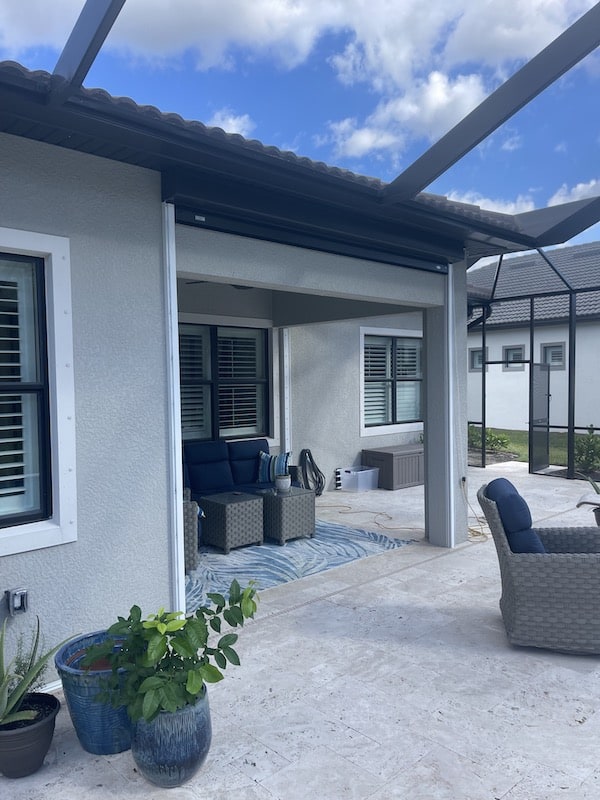 Hurricane screens are a great way to protect your home's patio and outdoor spaces. They are also very attractive and help provide shade from the hot Florida sun. We recently completed yet another successful hurricane screen installation in Southwest Florida. This installation involved installing beige Eurex Shutters PTX™ Hurricane Screens on a beautiful home in the the Plantation neighborhood of Fort Myers, Florida. Find out more about the install as well as hurricane screens below.
See more of our recent projects.
HOMEOWNER NEEDS
Every customer has specific needs. For this installation the client's needs included:
Convenience and ease of operation
Strong storm protection for their patio space as well as their patio's windows and doors
Increased comfort and usability of their outdoor space, including shade and UV protection
Keeping the attractive and high-end look and feel of their home (they didn't want to change the appearance of their backyard)
THE SOLUTION
Based on these needs the customer chose to install Eurex Shutters electric hurricane screens.
Our automatic hurricane screens are easy to operate, offer strong storm protection, and provide valuable shade and UV protection. They also have a high-end look that went perfectly with the owner's home.
Overall the install was a success, and the home looks great! Check out the pictures and videos of the installation below!
Are interested in getting an estimate for hurricane screens, shutters or windows? Call us at (239) 369-8600 or send us a message to get started.
PICTURES OF THE HURRICANE SCREENS INSTALLATION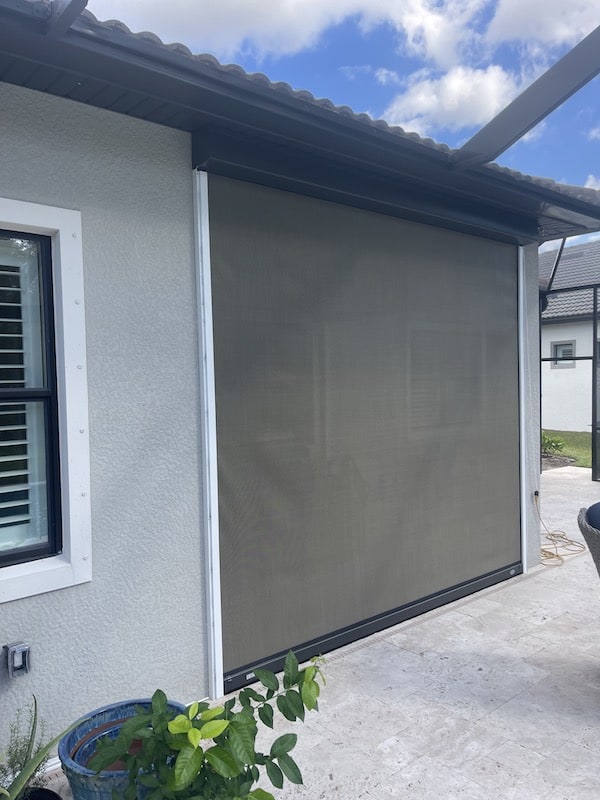 VIDEOS OF THE HURRICANE SCREENS INSTALLATION