Evenings in Florida are amazing. Who doesn't love fresh air, beautiful sunsets, beverages and friends enjoyed in your outdoor living area, patio area, or outdoor space. It is what life is all about. That is of course until the bugs come out. Pesky bugs, mosquitos and other pesky insects know how to ruin a great night outdoors. So what's the solution? Add bug screens for your home's patio and outdoor areas. Keep reading to learn what an insect screen is and discover some of the many different options you have.
Intro to Insect Screens
Not sure what bug screens are? No worries. Below we detail what they are, what they do and where they can be used. Then we describe the different options you have when buying them. Lastly, we give some of the key benefits of retractable bug screens for your patio and outdoor spaces.
What they are & what they do
Insect screens come in many forms and styles. You may see them referred to as a bug screen, retractable screen, motorized screen, porch screen, etc.
They may have many names, but bug screens all serve the same main function. That function is insect protection. In other words, they keep bugs and pests out of your outdoor spaces so you can enjoy them.
These screens are retractable so they can be opened and closed quickly and easily. When closed they cover the openings leading to your outdoor spaces and/or entry ways into your home. Their mesh screening is designed to let air in while keeping bugs, insects and other pests out. So you can enjoy your evenings outdoors without getting attacked by pesky insects.
In addition, they also provide other benefits to you, such as shade, daytime privacy, and more. And they still allow outward visibility. So you can still see into your yard and won't lose the view from your outdoor space.
Where they can be used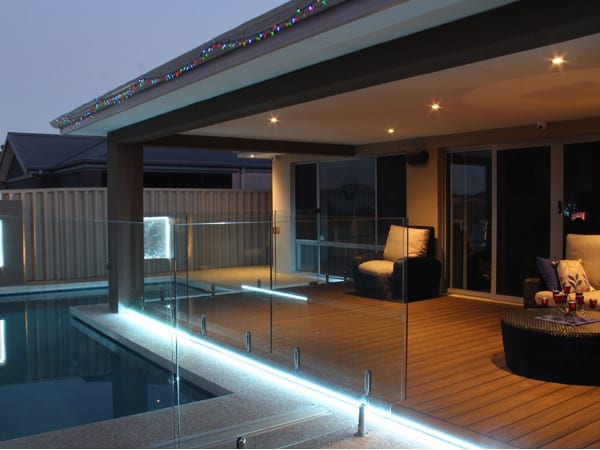 They are commonly referred to as patio bug screens. But, these screens are versatile and can actually be used for many applications in addition to just patios and porches.
You can find a standard sized, manual insect screen that might work as window screens, a screen for a door, or other standard sized openings.
You can also get custom bug screens made to fit almost any outdoor opening around your home.
For example, custom insect screens can be made to be used as/for your:
Patio screen
Porch
Screen enclosure
Deck (if it has a roof)
Retractable window screens
Retractable door screens
Garages
and more
Below we discuss some of the different options you have when it comes to picking the perfect insect screen for your installation.
Bug Screen Options
When it comes to insect screens there are several options to choose from. We discuss some of these options below.
Standard vs custom insect screens: you can find both standard and custom sized retractable bug screens. Standard sized screens are suitable for standard size openings, such as standard size windows and doors. Custom screens can be custom fit to your specification application. This allows you to use them in non-standard and larger sized openings.
Manual operation vs motorized screens: you can choose between manual screens and automatic ones. Automatic screens are also called motorized screens because they open and close via electric motors.
Color options: depending on where you buy your screens you should be able to choose the color of the housings and screen mesh. Of course, going with custom bug screens will provide more options. Standard screens may be limited.
Benefits of a Bug Screen For Patio And Outdoor Areas
Retractable insect screens offer several benefits. In general they make your outdoor spaces more comfortable and enjoyable.
Below are some of the biggest benefits of these bug screens:
Enjoy your time outside without being bitten and swarmed by mosquitos, flies and other pests. This allows you enjoy fresh air inside your home and evenings outside. As a result, it increases the enjoyment and usability of your home's outdoor spaces.
Both manual and motorized bug screens are quick and easy to open and close. A motorized retractable screen provides the ultimate in convenience. You can operate it with the click of a button/switch. But even the manual versions are easy enough that anyone can open and close them.
Insect screens provide daytime shade and may even help protect against harmful UV rays. These screens help make your outdoor space more enjoyable in the evening they also help do the same during the day. When closed, insect screens can help provide shade, making your patio, porch, or other outdoor living spaces more enjoyable. This is especially helpful in the hot Florida sun.
Insect screens have outward visibility so you won't lose your view outside.
Looking for custom retractable bug screens in Florida?
Retractable insect screens allow fresh air in while keeping insects, bugs, and other pests out. They are also easy to use, especially the motorized screens.
Are you interested in adding roll down bug screens to your home? We would love to help.