Sliding doors add light and convenience to your Florida home. They are also a good fit when you don't have the space to accommodate a swinging door. Sliders have a lot of benefits. But standard glass sliders have one big drawback. They are made from glass. And large panes of standard glass, which breaks easily, are not a great fit for Florida's hurricane season. That is what impact sliding glass doors are made for. These special sliders provide all the benefits of regular sliding doors, but they are made for hurricane protection. In this guide we'll discuss what impact sliding doors are and give some of their pros and cons.
What are Impact Sliding Doors?
Impact sliding doors look and function like regular glass sliding doors. But they have one major difference. They are engineered and constructed specifically to be able to withstand some serious force/impact.
Below we talk in more detail about the components and uses of sliders with impact glass.
Made with impact resistant materials
As just mentioned, impact sliders are engineered as a whole to be impact resistant. In other words, impact glass doors are more than just the panes of impact glass. They are made with specific materials and specifically engineered to withstand some serious impact.
As a result this type of doors meet the most stringent codes, including the current Florida Building Codes.
Impact glass
These sliders are made with impact glass. This is the same glass used in impact (hurricane) windows. This is a special type of glass that is made specifically for homes located in areas prone to hurricanes, such as Florida. The glass panes of impact sliding doors are able to withstand sustained hurricane wind gusts and flying debris.
Lots of options
There is no doubt they will protect your family and your home. But they also can look great doing it.
impact sliding glass doors have no shortage of options. And while it will depend on the supplier you choose you typically have a bunch of options. These options include a variety of glass types, widths and frame materials, colors, etc.
Below is a list of some of the options you may have:
Glass type: you can pick from standard impact glass or insulated impact glass
Frame type: common options include aluminum and vinyl
Width and number of panels: there is a lot of options when it comes to the width of the doors and number of panels
Screen or no screens
So whether you are designing a new home or replacing an existing glass slider in your home you will have flexibility in the design.
Where hurricane sliding doors can be used
Impact sliders can really be used anywhere, with some limitations. They are commonly found in homes, condos and commercial properties throughout Southwest and South Florida.
Inside homes they are used to provide large openings with unobstructed views. You will see them frequently leading out to patios and lanais.
They are also commonly used in condos leading out to patios and balconies. Glass sliding doors are exceptional at providing unobstructed views.
Great for new construction and replacement applications
They can be used for both new construction and replacement purposes.
Sliding doors are frequently included in the design of new construction homes. And if you are building a new home it is an optimal time to add them into your design. Adding these glass sliders during the design phase provides you with more flexibility vs fitting them into an existing space later.
Pros of Impact Sliding Doors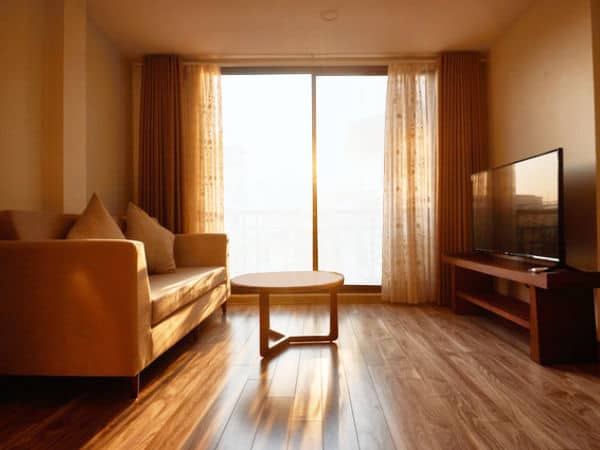 Now that you know what they are here are some benefits of hurricane proof sliding glass doors.
Pro: Hurricane and impact resistant. You can enjoy the light and views without having to worry about your doors breaking during a hurricane.
Pro: Amazing, unobstructed views. Impact sliding doors provide amazing, almost unobstructed views. So whether you want to look at your backyard, pool/spa, a city view or a water view you will be able to. They allow for floor to ceiling views that most windows, even picture windows cannot offer.
Pro: Great at letting the fresh air in. Due to the opening size they have very good air movement capability. So if you enjoy fresh air in your home you can use with impact sliding doors to make it happen. And optional screens allow you to enjoy the fresh air while limiting pests and/or critters.
Pro: Lots of options to design your perfect doors. You have plenty of options from the glass and frame type and colors to the width and number of panels.
Pro: Great choice for tighter spaces. They work well in areas with limited space. This is because they slide vs swing open and closed. So you can add an entry way in a tight spot.
Pro: All the benefits of regular sliding doors. They have the same design, aesthetics and function of regular sliding glass doors. So you will get all the benefits you get with regular glass sliders.
Conclusion
Sliding doors are a great addition to any home. But in Florida standard glass sliders present a big hazard. This is because standard glass can easily be damaged during severe weather. That's why it is a good idea to install impact sliders. Impact sliding doors are a great way to get the benefits of sliding doors without worrying about damage from hurricanes.
Choose the best hurricane sliding doors in SWFL. We are proud to offer a complete line of impact glass products including windows and doors. If you need hurricane shutters or hurricane screens we can help you with those as well.
Talk to our experts and get a free estimate!