Hurricane windows protection is absolutely critical for those living in Southwest Florida. Why? Because hurricane season does not take a break. It comes every year without fail. Severe weather like hurricanes and tropical storms are a normal part of life for those in Southwest Florida. As a result, protecting the glass components of your home or business, such as glass windows is critical.
In this article we answer frequently asked questions about hurricane windows protection as well as questions about non-impact glass windows.
You may also like: Hurricane Windows vs. Hurricane Shutters: What's the Better Choice?
FAQ about impact glass windows
The first set of questions we receive a lot are about homes that already have impact windows installed.
Do you still need hurricane shutters with impact windows?
No. You don't technically need hurricane windows if you have impact windows installed on your home.
But, if something hits an impact glass window, the glass has the potential to break. So you will need to replace the glass, and the repair costs for impact glass is far higher then the cost of hurricane shutters. This is why some people do choose to install shutters over impact glass.
Can impact windows withstand a Category 5 hurricane?
Most hurricane shutters and impact windows are designed to withstand a category 5 hurricane, and they are tested and approved for it. Make sure wherever you buy your impact windows that they meet the latest Florida building code.
FAQ about non-impact glass windows
We also get a lot of questions about other types of glass window options. For example, do other glass window options offer adequate protection during a hurricane or tropical storm. Answers to some of these frequent questions are below.
Do glass block windows need hurricane shutters?
Yes, glass block windows will need some type of shutters or panels to protect them from impact unless they are impact rated.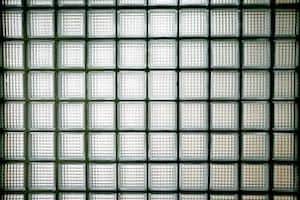 Are jalousie windows safe during a hurricane?
If they are impact rated then yes. However, most jalousie windows are not impact rated. If not then they should therefore be replaced, or covered with hurricane shutters.
Do I need impact windows if I have hurricane shutters?
As we mentioned above some folks do install both hurricane windows and hurricane shutters.
Your windows only need one form of hurricane protection, but hurricane rated windows do provide benefits even if you have impact windows. For instance, they offer 24/7 protection in the case of your shutters not being installed for any reason. Some folks also install hurricane shutters in addition to impact windows to prevent having to replace the impact windows if they do become damaged.
FAQ about the cost and investment of hurricane rated windows
We also get a lot of questions about the cost and investment of installing hurricane windows. We answer these questions as best we can below.
Are impact windows a good investment?
Yes. Impact windows are a good investment for many reasons.
First, their main benefit is hurricane protection. They provide your home or business with 24/7 protection, and your family's safety is extremely valuable.
Second, they are a great option in Southwest Florida if you need to replace your existing glass windows anyways. Older windows are not very energy efficient, but new, impact windows are more efficient. In this case you would be gaining two benefits (24/7 hurricane window protection and improved energy efficiency).
Do hurricane windows increase home value?
Yes hurricane windows should increase your home's value in a normal housing market.
If you are trying to sell your home then hurricane windows should make the home more attractive to buyers. This is because storm protection is one less thing that the prospective home buyers need to worry about when they are purchasing a home. A home that has hurricane window protection will also potentially save the buyer on their homeowner's insurance policy, which should make the home even more attractive.
Have more questions about hurricane windows or protecting your home in Southwest Florida?
We would love to help you. If you are looking for hurricane shutters in Fort Myers, Cape Coral, Lehigh Acres, Naples/Marco Island, or anywhere in Southwest Florida we would love to work with you. We have been manufacturing and installing hurricane shutters and impact windows and doors for 35 years in Southwest Florida. Call us at 239-369-8600 or fill out our form below for an in-home consultation and estimate.