Our storm panels can be installed with a range of tracks and headers depending on your installation and requirements. Please note that our storm panels can be installed without a track system. However, hurricane shutter tracks make it easier to install your panels. This is an important consideration if you will be installing them yourself.
Below you can find representative drawings and basic information on different options for hurricane shutter tracks and headers.
Any installation using these components must meet specifications as outlined in the product engineering drawings and Florida Building Code.
Drawings are representative in nature and intended only for demonstrative purposes. Please reference our hurricane shutter parts and hardware page or contact us for more information.
Hurricane Shutter Tracks, Headers and Components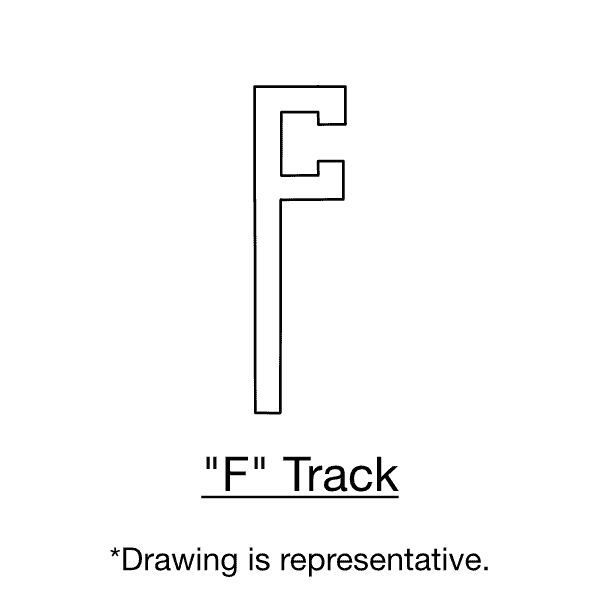 F Track for hurricane (storm) panels
Extrusion, typically attaches to the bottom of panels
Used in combination with compatible bolts, such as F track bolts and fastener, such as stainless steel wingnuts
Installation must meet specifications in engineering drawings and Florida Building Code
Reversed F Track for storm panels
Aluminum extrusion
May be installed on a flat, solid surface, such as window sill or solid ground/floor
Installation must meet specifications in engineering drawings and Florida Building Code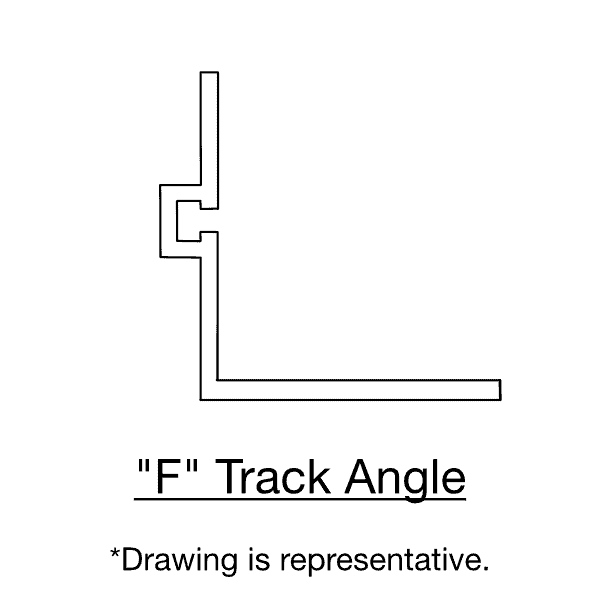 Reversed F Track for storm panels
Aluminum extrusion
May be installed on a flat, solid surface, such as window sill or solid ground/floor
Installation must meet specifications in engineering drawings and Florida Building Code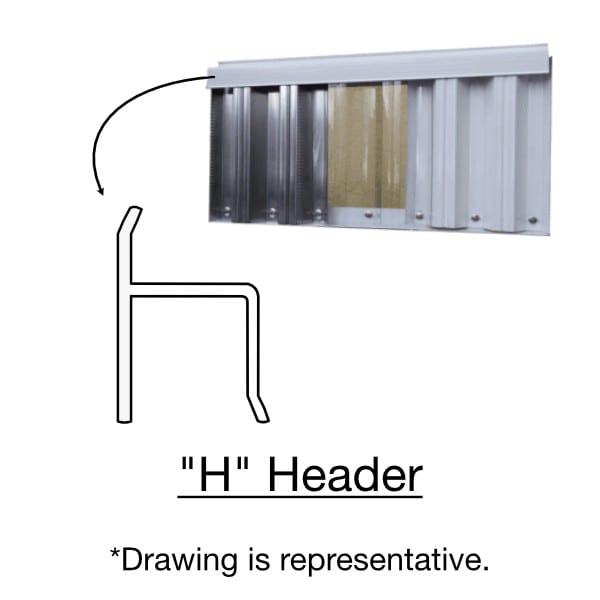 H Header for use with hurricane (storm) panels
Extrusion, typically used at top of panels
Installation must meet specifications in engineering drawings and Florida Building Code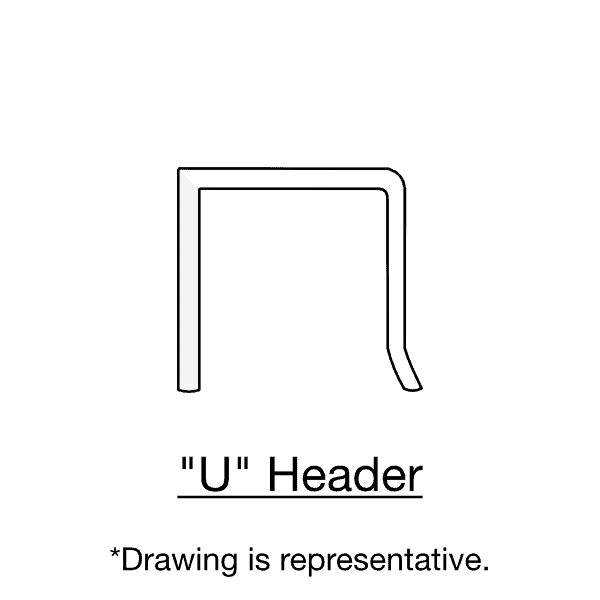 U Header for use with hurricane (storm) panels
Extrusion, typically used at top of panels
May be used in a build out header, such as in combination with extruded angle
Installation must meet specifications in engineering drawings and Florida Building Code