Considering impact windows for your Florida home? Great choice! Why? Choosing impact windows not only you offer strong storm protection without changing the look of your home's exterior, but they can also help you with your energy costs and more. But there are a lot of window styles to pick from. So you're probably looking to find out "What are the different types of impact windows?" And this guide will showcase the different impact window styles available for your Florida home. We'll discuss each style so you know exactly what each looks like and what they are all about. We hope you find this guide helpful.
Impact Windows Styles: Your Options
Like normal glass there are many impact window styles. If you are doing all your home's windows you will most likely choose multiple styles vs a single one. For instance, the windows you have in your bathroom won't be the same as those in your living room.
So let's explore your different window options!
Below are the many hurricane window styles meet Florida Building Codes.
Single Hung Windows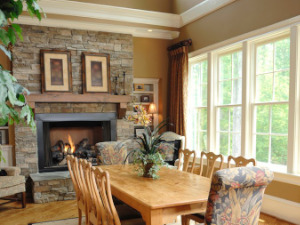 You will see single hung windows in many Florida homes in most rooms, even bathrooms. This is because they are simple to use, easy to clean and cost effective.
The single hung style has a very basic operation. The top pane is stationary (it does not move). The bottom pane is movable. It slides up to open and down to close.
Learn more about single hung impact windows.
Double Hung Windows
At first glance, the double hung style window looks the same as the single-hung. But both the top and the bottom glass panes open and close.
Double-hung impact windows allow more airflow in your home. They also have tilt sashes, which allow for easier cleaning of the outside glass.
Both single hung and double hung impact window styles have screens on the outside.
Learn more about double hung impact windows.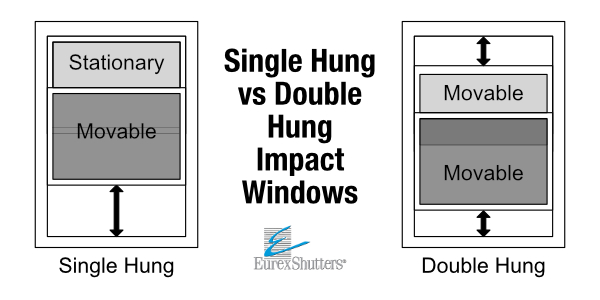 Picture Windows
Picture windows, or fixed windows, are typically larger windows that are great at letting in a lot of natural light. And if you have a beautiful view they allow for a clear picture of the outside. They can also be combined with arched windows to truly make a statement inside and outside your home.
These are absolutely amazing for adding a lot of natural light into to your home.
On the downside they do not open. If you need them to provide air flow into your home they may not be the right choice. But if you don't need (or want) them open they are absolutely stunning.
Learn more about impact picture windows.
Horizontal Roller Windows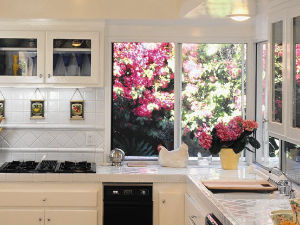 The impact roller style (sliding windows) are ideal for openings where the width is greater than the height. You will see them commonly used in kitchens. But they can really be used throughout your house. They open by sliding horizontally (side to side) instead of opening vertically like a single or double hung. They create a wide opening for your room, especially in large width sizes.
Learn more about impact horizontal roller windows.
Awning Windows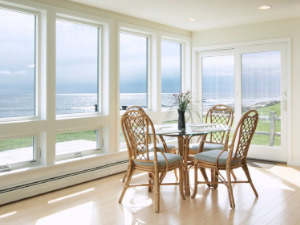 Awning windows have hinges on the top of the window. They open by moving outward from the bottom of the window with a crank handle or other mechanism. Because of this, the amount you can open them is limited vs some other types of windows.
Awning windows are commonly installed at a higher position on a wall. They are great for ventilation and privacy while allowing light in. You will commonly see awnings in a bathroom or kitchen. But they are also sometimes combined with other window styles throughout a home.
Learn more about impact awning windows.
Casement Windows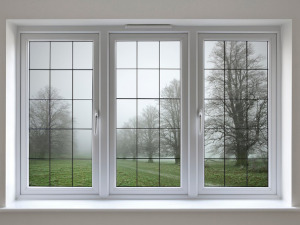 Casement windows open by a hinge on the side of the window. They swing in and out via a crank or other mechanism. These are typically tall, narrow windows. You will also find casement style windows in larger arrangements of windows.
The casement impact window style has a screen on the inside of the window. This allows the window to swing out freely.
Learn more about impact casement windows.
Arch Windows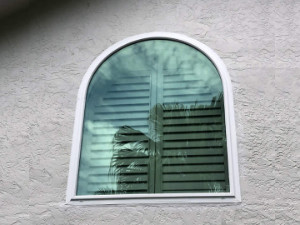 Arch windows may also be called radius windows or half round windows, along with other names. These windows are flat on the bottom and rounded on the top, having a radius. They may be used in combination with other window styles (typically on top of) or by themselves.
Need Help Choosing Impact Windows in FL?
If you need more information you can learn more about our impact glass options on the Eurex Shutters site. If you would like to get a free estimate on impact windows for your home in Southwest Florida then we would love to help.